Pokémon Company CEO: 'Pokémon Go' Will Have One-On-One PvP Battles, Trading Feature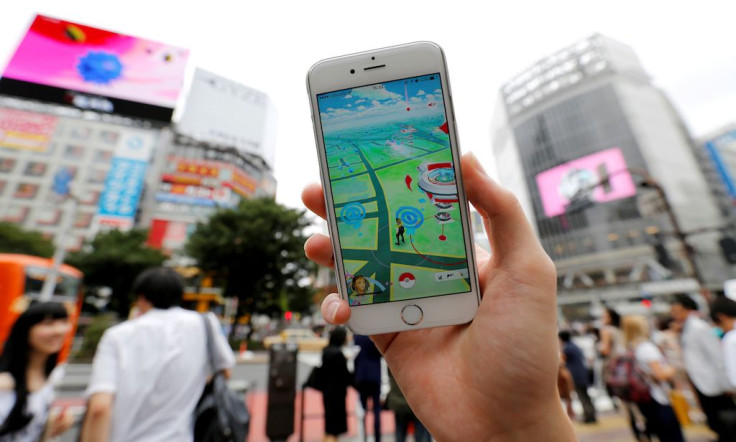 "Pokémon Go" already received some major updates since it was first released back in 2016. However, it looks like the augmented reality game will be getting more features in the future, including player-vs-player (PvP) battles and trading.
Speaking with Bloomberg, The Pokémon Company CEO Tsunekazu Ishihara revealed that they have bigger plans for "Pokémon Go." The CEO confirmed that the one-on-one PvP battles are definitely coming to the game and that the ability to trade monsters will also be made available soon.
"We've only accomplished 10 percent of what Pokémon and Niantic are trying to do, so going forward we will have to include fundamental Pokémon experiences such as Pokémon trading and peer-to-peer battles, and other possibilities," Ishihara told Bloomberg.
The last time that either of those features were mentioned in an official capacity was last year, when the game first came out and sorely needed some bug fixes rather than more features, as pointed out by Eurogamer. Niantic, the developer of "Pokémon Go," has already fixed issues on the playability of the game and it now appears to be focusing on adding new features.
Most recently, Niantic added Legendary Pokémon this past July as part of the game's one-year anniversary celebration. The developer also added Raid Battles, new abilities for Trainers and various user interface improvements.
Niantic is expected to deliver two more major updates to "Pokémon Go" before the end of 2017. It's very likely that one-on-one battles or the trading feature will be made available to players before the end of the year.
The Pokémon Company CEO also revealed that the firm is planning to bring some improvements on where to actually find monsters in "Pokémon Go." Ishihara said that they are trying to find a way to balance Pokémon locations and the degree of safety it entails.
"One view is to have chilly Pokémon in a cold climate, but then that would also mean that people born on a tropical island won't be able to catch them. So we are always thinking of how to find the right balance between game design, how our Pokémon should exist, and how players feel about their collections," Ishihara explained.
"Right now, if you go to the coast you can catch water Pokémon. For example, if you have a setting for electric-type Pokémon (such as Pikachu) to appear at power plants, is that really a good idea for you to find one in such a location -- is it safe, and is it OK regionally? We see it as a very realistic problem."
Additionally, Ishihara shared some new details on the upcoming new Pokémon RPG game for the Nintendo Switch. The executive said that it's a possibility that they might release accessories for the upcoming new game to blend together the home and portable playing modes of the Nintendo Switch.
Ishihara also cited that the Switch doesn't heavily rely on constant internet connection. This is also why they look at the new Pokémon RPG game for the Switch as not being too different from the Nintendo DS and 3DS games.
Not much is known about the Pokémon RPG for the Switch, but Ishihara did previously state that they started working on the game right after the official announcement of the new Nintendo console back in October 2016. Nintendo's earnings report published in July revealed that the RPG Pokémon game is listed as having a release date of "2018 or later."
© Copyright IBTimes 2023. All rights reserved.