Pokémon Game For Nintendo Switch Rumored To Be Announced This Month
Rumors are brewing that Nintendo will finally announce its Pokémon game for the Nintendo Switch later this month. A leaked logo has also surfaced showing the alleged title of the upcoming game and hinting at the possibility of having two versions.
"Pokémon Let's Go! Pikachu Edition" and "Pokémon Let's Go! Eevee Edition" are said to be the two versions of the new game that will arrive for the Nintendo Switch. The purported logo for the "Pikachu Edition" was also published on 4chan and it has been making rounds across Twitter and other forum sites. The authenticity of the logo has been met with some skepticism because it looks unfinished and possibly even hand-drawn, as pointed out by Polygon.
The logo may not be real, but this isn't the first time that it was rumored that there will actually be two versions of the Pokémon game for the Switch. This past weekend, industry insider Emily Rogers said that the new Pokémon game will be released later this year and it will have "at least two versions." She also said that the the upcoming title will be an RPG and that an official announcement "isn't that far away."
Another piece of rumor that has picked up some steam on the web is that the upcoming Pokémon game for the Nintendo Switch will be somewhat similar to "Pokémon Yellow." The "Pikachu Edition" will have Pikachu as the player's starter, while Eevee will be the starter in the other edition. This rumor is actually a bit old since it began with a 4chan post from April 1. It's only getting more attention now because Game Freak's Junichi Masuda posted a photo of Pikachu and Eevee plushes on his twitter account, as pointed out by Game Rant. Game Freak was the developer of "Pokémon Yellow" and it's also the studio that's developing the new Nintendo Switch game.
Another interesting thing about that 4chan post is that it suggested that the new Switch game will offer "Pokémon Go" integration. Apparently, the new "Let's Go!" game will have a similar capture system and that there will also be an accessory that would physically link the two games together. This is just a rumor, but it does make a lot of sense that Nintendo and The Pokémon Company would try to capitalize on the success of "Pokémon Go."
So, when can fans expect an official announcement? In Emily Rogers' latest blog post, she says that the new Pokémon Switch game could be announced before the end of this month. E3 2018 is set to run from June 12 to June 14 and it's possible that Nintendo will provide more information during the event.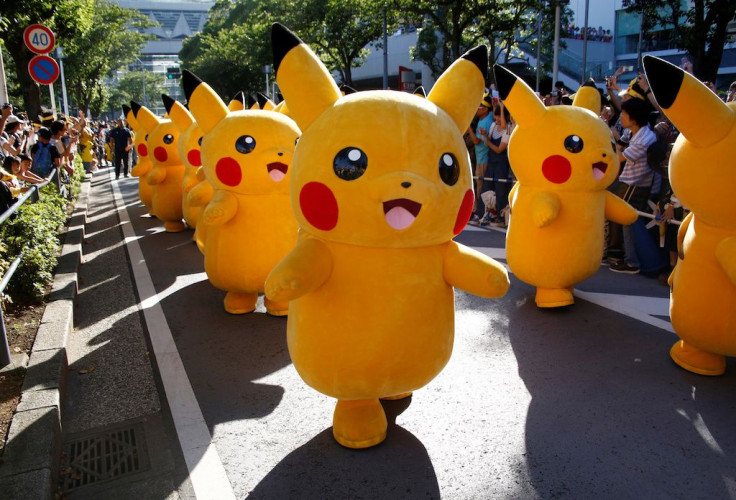 © Copyright IBTimes 2023. All rights reserved.
FOLLOW MORE IBT NEWS ON THE BELOW CHANNELS