'Pokémon Go' Update Increases Evolution Item Drops During Bloom Event?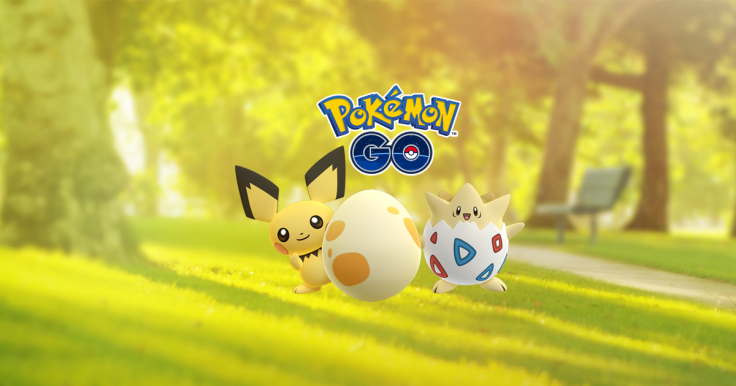 Pokémon Go players have bemoaned the rarity of evolution items for some time now, and new evidence from the Silph Road subreddit suggests Niantic may have heard those concerns. Over the last 24 hours, finding Dragon Scales, Metal Coats and other hidden treasures has never been easier.
While only one evolution item was previously guaranteed for stopping at the same PokéStop for a week straight, a user by the name of Thermocap recently noticed yields much higher than that. On the seventh day, a single spin offered an Upgrade, King's Rock and Dragon's Scale. It turns out this player wasn't the only lucky one either. Spread across nearly 200 replies, dozens have reported an increase in drop rates for coveted goods. In other words, if you haven't gotten one of the eight sacred evolutions yet, now would be the time to do so.
Read: Pokémon Go Community Events Encourage Exploration In The US
One thing that's not immediately clear, however, is if this Evolution Item update has anything to do with Pokémon Go's recent Bloom Event. Increased grass spawns are still active at the time of writing, so might this change be some kind of related bonus? We're doubtful, but that's not an impossibility. The update arrived as part of a new GAME_MASTER revision early Monday morning, and the changes made there are often permanent.
Evolution items went live in Pokémon Go alongside the initial Gen 2 update in February. Since then, however, they've remained a universal point of community contention. The first iteration of the feature made drops occur randomly at an absurdly low percentage, but late-March tweaks added the present seven-day streak that seems to work a vast majority of the time. Some theories also suggested timing could improve a trainer's chance for success too. If these new drop rates continue, it would appear Niantic has opened the floodgates even further.
In the absence of feature-focused updates, Niantic has spent lots of time making minor tweaks to improve existing systems. Over the past few weeks we also reported adjustments to wild encounters for low-level players. That update was likely meant to weed out cheaters, while this one potentially offers a better overall gameplay experience. As for the future, we've heard murmurs about co-op battle modes.
Pokémon Go is available now on Android and iOS.
Have you noticed improved evolution item drop rates over the past 24 hours? Is this a permanent update or a temporary glitch? Tell us in the comments section!
© Copyright IBTimes 2023. All rights reserved.