'Pokémon Go' Will Soon Have New AR Plus Mode In Upcoming Update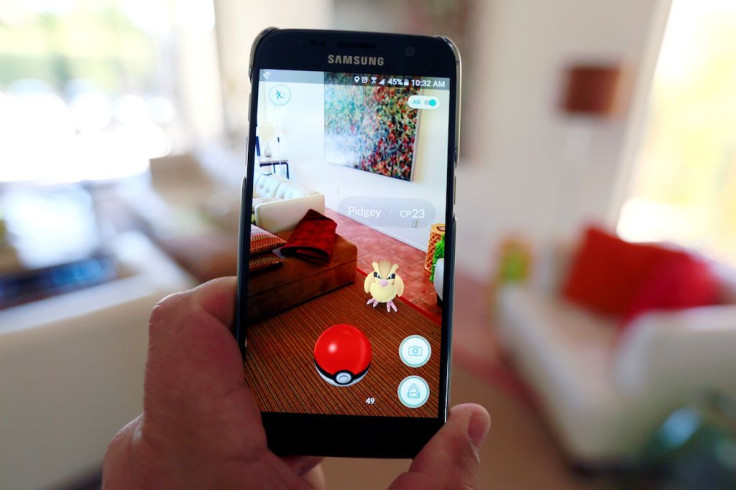 "Pokémon Go" already features an augmented reality mode which allows trainers to capture Pokémon that's digitally projected in real life environments. Now it appears developer Niantic is going to introduce an improved experience to the game and it is called AR Plus.
The upcoming new AR Plus feature for "Pokémon Go" was uncovered by PokemonGoHub. The site datamined version 0.87.5 of the app and discovered that the upcoming update will bring in the new feature. So what is AR Plus in "Pokémon Go" exactly?
According to PokemonGoHub's findings, AR Plus is a more advanced version of the current iteration of the AR feature in "Pokémon Go." AR Plus will allow trainers to find Pokémon hidden behind virtual bushes. This means that users will have to physically approach a creature to increase their chances of catching it.
The current AR feature in "Pokémon Go" is pretty basic. When AR mode is turned on, the app will open up the camera and show the Pokémon as if it's really in front of the user. AR Plus adds another layer here by having virtual elements that may deter them from capturing creatures.
AR Plus also adds more gameplay mechanics to "Pokémon Go." Apparently, Pokémon can become frightened when users move too close. Users will have a limited number of attempts to approach a creature when they're playing in AR Plus mode. This also means that users will be able to sneak up on Pokémon they want to capture while they're in AR Plus mode. This makes catching Pokémon a bit more challenging.
Trainers who successfully catch a Pokémon in AR Plus will be rewarded with some bonus items. Unfortunately, there's no information yet on what exactly the bonus items will be. Another thing that AR Plus will have is some sort of variable distance that players have to travel to catch a Pokémon, as pointed out by WWG. This might be a way to make it a bit more difficult to catch rare Pokémon in AR Plus mode.
Now the question that remains is if this new AR Plus mode will be available to all devices. According to PokemonGoHub, AR Plus won't be exclusive to iOS or Android. However, Niantic has been working on Apple's ARKit on iOS for some time now, while Google's ARCore for Android is still "in its infancy." It's very likely AR Plus will be available to most users, but the quality of experiences may vary depending on the device that they're using.
Niantic hasn't announced anything official yet on this new AR Plus feature for "Pokémon Go." But the developer is scheduled to release a new software update sometime later this week. Niantic will also have a Christmas event for "Pokémon Go" next week, details of which should also be announced very soon.
© Copyright IBTimes 2023. All rights reserved.