'Pokemon Smile' Free App Encourages Kids To Brush Their Teeth
KEY POINTS
It isn't easy for parents to get their children to brush their teeth
The free app "Pokemon Smile" uses AR to allow kids to watch themselves brush their teeth while rescuing other Pokemon from cavity-causing bacteria
The app can send notifications each day to remind kids to brush and you can even set a timer to make sure they aren't taking too long when brushing
The challenge to get children to brush their teeth on a regular basis is something that parents have struggled with for decades.
Oral hygiene, is of course, necessary for a better, healthier lifestyle. Yet some dentists will admit that with kids, it seems that encouraging them to find the fun in brushing their teeth can often be problematic. What would it look like then, if kids were given a game to play that can only be won when they brushed their teeth?
That is the premise behind "Pokemon Smile," a new app designed exactly to encourage children to clean those teeth on a regular basis. During the Pokemon Presents streaming event, The Pokemon Company announced this free app that can now be downloaded on Android and iOS devices.
"Toothbrushing time can be somewhat stressful for both kids and parents," the narration in the "Pokemon Smile" ad said. "But it doesn't have to be when you've got Pokemon on your side."
Like "Pokemon Go" before it, "Pokemon Smile" uses AR and your mobile device's camera to bring the Pokemon right in front of you. To help improve kids' dental hygiene habits, the camera allows the kids to monitor their brushing while adding personalized elements like Pokemon-themed headgear reflecting their Pokemon of choice.
As they monitor their brushing patterns, they rescue other Pokemon from cavity-causing bacteria, as well as catching them.
"Do a thorough job and catch the rescued Pokemon," the narration said. "Pokemon Smile turns a stressful time into a fun and exciting adventure. Pokemon Smile helps develop healthy toothbrushing habits through fun."
According to CNET, there are over 100 Pokemon to catch in the game, so your kids (or you yourself) can amass a collection with favorites like Pikachu, Squirtle, Snorlax, Psyduck, etc. while having sparkling-clean teeth. As dentists remind you to brush after every meal, the app can also send up to three notifications each day to remind kids (or you) to brush their teeth.
If you are concerned that the kids are taking too long or possibly causing harm to their teeth and gums, you can also set times between one and three minutes for each brushing session.
In May of 2019, The Pokemon Company previously announced "Pokemon Sleep," an app that "will turn sleeping into entertainment" in the same way that "Pokemon Go" turned walking into entertainment. Sadly, there have been no developments on that front in the 13 months since and "Pokemon Sleep" could have been an ideal companion to "Pokemon Smile".
Here's hoping that "Pokemon Smile" raises a generation of children who enjoy brushing their teeth while creating smiles for both children and parents.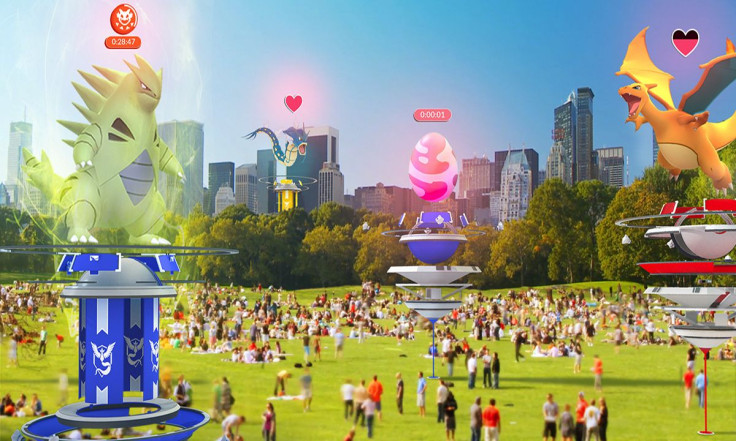 © Copyright IBTimes 2023. All rights reserved.