Police Officer Accused Of Raping Undocumented Woman During Traffic Stop, Arrested
A Prince George's County police officer in Maryland was arrested Monday after he was accused of sexually assaulting a woman in her car during a traffic stop last week.
Chief Hank Stawinski announced Monday night that Officer Ryan Macklin, a six-year veteran of the force, was arrested and suspended without pay. He was relieved of his weapons, police vehicle and credentials. Macklin was charged with first-degree rape, second-degree rape, perverted practice, second-degree assault and a fourth-degree sex offense.
The victim, an undocumented immigrant, informed police she was pulled over around 1 a.m. EDT Thursday on University Boulevard in Langley Park. She then accused the officer of forcing her to perform a sexual act while they were both seated in her car in a parking lot. Macklin was on duty, in uniform and driving a marked police cruiser when the incident took place, WTOP reported.
Investigators released CCTV footage where Macklin is seen activating his emergency equipment on his police vehicle in order to initiate the traffic stop where the alleged assault occurred. Stawinski said the footage was released in order to assure that the officer could not have known the victim's immigration status before pulling her over.
"The investigation has led me to believe, based on the victim's statement, witness statements, the totality of the circumstances, that he saw this individual and chose to target her simply because she was a woman driving at a late hour in Prince George's County. There is nothing that leads us to conclude there was anything further," he said,
He added there is evidence to believe there may be additional such incidents. Police are asking anyone in the community to come forward and report if they were assaulted. The department may go before a grand jury as early as Thursday, he said.
"Within hours of the woman coming forward and telling us the events of what she says occurred to her, our officer was suspended. He is no longer a police officer. He can't act as a police officer. His police powers have been suspended," he added, NBC Washington reported.
He also praised the victim for her courage to come forward.
"She came forward with the encouragement of some of her friends. We can't address these issues of any kind, whether its police misconduct, whether its criminal conduct, whether its gangs, whatever the case may be. We can't address those things without the cooperation of the community," he said.
Stawinski said the accusations against the officer were leaked to the media before the charges were filed in an effort to undermine the investigation.
"If I find out who leaked this information, they will be dealt with in the harshest possible manner," he said.
The department has asked anyone with information about the officer or potential additional victims to call a hotline set up with a message in both English and Spanish at 301-772-4795.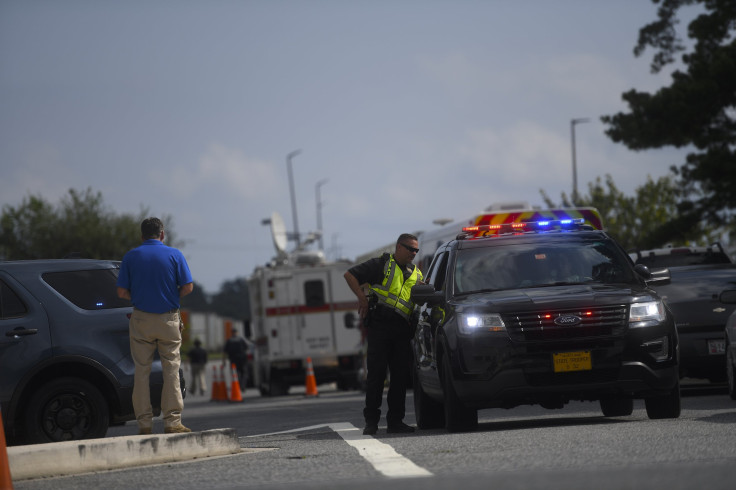 © Copyright IBTimes 2023. All rights reserved.