Police Under Fire After Woman Arrested On Dash-Cam Video During Diabetic Attack [VIDEO]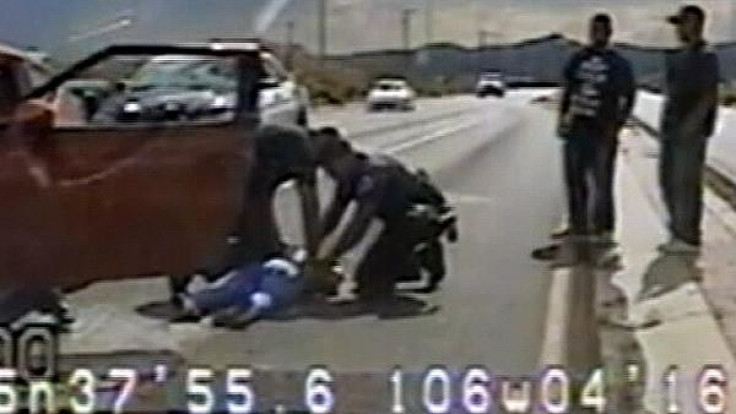 A New Mexico woman was recorded on a police officer's dash-cam being arrested as she had a diabetic attack.
The footage, time-stamped July 12, shows Revina Garcia being dragged out of her vehicle by Santa Fe County sheriff's deputies and left handcuffed on the pavement, KOAT reported.
Garcia was pulled out of her vehicle following a car accident she was involved in that resulted from an extreme diabetic attack she had while driving. The episode made her body go fully limp.
"I was just lost, I was just lost," Garcia said.
She said she was unable to even open her car door after colliding with the truck in front of her car.
"I just didn't know how to open the door," Garcia said.
To reach Garcia, the deputy shattered her car window. He then threw her to the ground, face down, and proceeded to handcuff her. Deputies then walked away from Garcia as she remained motionless with her face to the grown.
She was left on the ground for more than a minute and then placed inside the back of a patrol car.
"In this case there was no resistance," Santa Fe County Sheriff Robert Garcia said. "We are looking at that very seriously."
Garcia says her blood sugar was so low that she could have gone into a coma.
"What concerns me is there is no need to lay someone on the ground for that amount of time," the sheriff said. "There were other deputies around that could have assisted in at least sitting her up or having her placed in a cruiser."
Paramedics arrived on the scene after about 10 minutes later and treated her for her low blood sugar, the New York Daily News reported.
The sheriff says he plans to meet with Garcia and her family.
You can watch the video of the arrest below:
© Copyright IBTimes 2023. All rights reserved.