Police Use DNA In McDonald's Bag To Find Alleged Murderer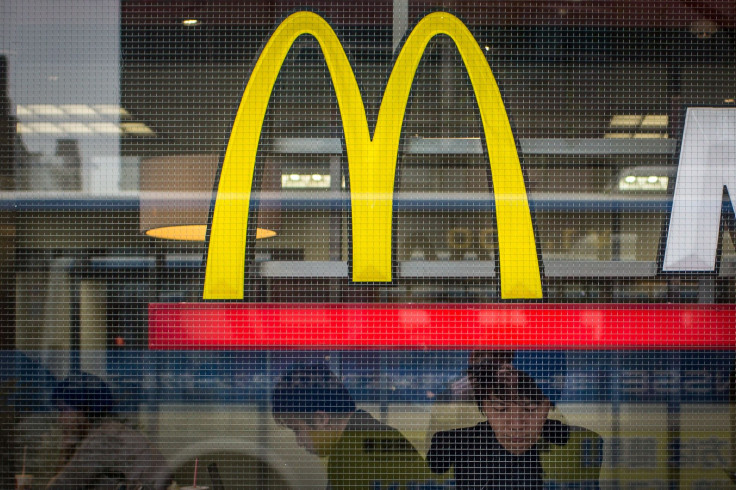 Police in Maryland used a common piece of litter to identify a possible killer months after the incident, the Washington Post reported. Quinnton Eric Brown was arrested Tuesday for the first-degree murder of Maurice Cortez Mercer in Germantown, Maryland.
Mercer was shot several times and killed in his home on the afternoon of Jan. 3, a few days after an alleged argument with Brown outside the home. The most unusual piece of evidence gathered at the scene was a paper McDonald's bag with two large holes in the bottom near the victim's feet, complete with french fries scattered in the area.
That bag was the key to identifying Brown as the alleged killer. In late March, a forensic test found a fingerprint in the bag that matched Brown's. There were also small remnants of fired gun ammunition in the bag, according to Bethesda Magazine.
An anonymous male witness first tipped police to Brown's potential involvement in the shooting back in February. He told police about a series of social media posts in which Brown's girlfriend posted romantic photos of her and the alleged killer a few weeks prior the murder.
After the murder, she posted something to the effect of "Well, I guess it's just me from here on out," according to the witness.
The witness gave police the name "Quinnton" and told them the alleged murderer and Mercer had been confrontational with each other for some time. Using that information, police found Brown, who had been released from prison in November after a 2012 armed robbery conviction. The witness positively identified him as the killer, noting that Mercer's friends also believed Brown to be responsible for Mercer's death.
Brown resided in Columbia, Maryland, and police found him at least partially through his probation officer. He was held without bail, per Bethesda Magazine.
Oddly, there was another incident in the last six months of a McDonald's bag used as the primary evidence in identifying a murderer. In November, police apprehended a Florida man accused of the fatal shooting of four people after he handed a friend a paper bag from the fast-food chain which contained the murder weapon.
© Copyright IBTimes 2023. All rights reserved.