Harvey Weinstein's Lawyer Gave $10,000 To Manhattan DA After He Declined To File Sexual Assault Charges
Hollywood producer Harvey Weinstein's lawyer delivered $10,000 to Manhattan District Attorney Cyrus Vance, Jr. in 2015, in the months after Vance's office decided not to prosecute Weinstein over sexual assault allegations, according to an International Business Times review of campaign finance documents. That contribution from attorney David Boies — who previously headlined a fundraiser for Vance — was a fraction of the more than $182,000 that Boies, his son and his law partners have delivered to the Democrat during his political career.
Boies has done legal work for Weinstein since at least 2005, and his website at his law firm says his clients include The Weinstein Company.
"David Boies did not represent Harvey Weinstein in 2015 during the criminal investigation," Joan Vollero, communications director for Vance, told IBT in an email when asked about Boies' campaign contributions.
Edward Evans, a spokesperson for the law firm Boies Schiller Flexner, said in an emailed statement: "David Boies has been a supporter of the District Attorney since long before 2015, including before he was first elected, and has never spoken to him about Harvey Weinstein."
The revelations about the dropped Weinstein investigation come on the heels of a recent report documenting how Vance declined to prosecute Ivanka Trump and Donald Trump, Jr. after Trump's attorney Marc Kasowitz gave Vance's campaign $25,000. According to a report by ProPublica, WNYC and The New Yorker, Kasowitz made the donation, then met with Vance directly and then Vance dropped the case, overruling his own prosecutors.
In an email to IBT, Vance's campaign spokesperson Steve Sigmund said that just before Kasowitz met with Vance about the case, Vance's campaign returned the $25,000 donation. Kasowitz subsequently made an even larger donation to Vance after the district attorney decided not to prosecute the Trumps, but Sigmund said both the original donation and the second donation came when Kasowitz "had zero involvement in any cases before the District Attorney's office."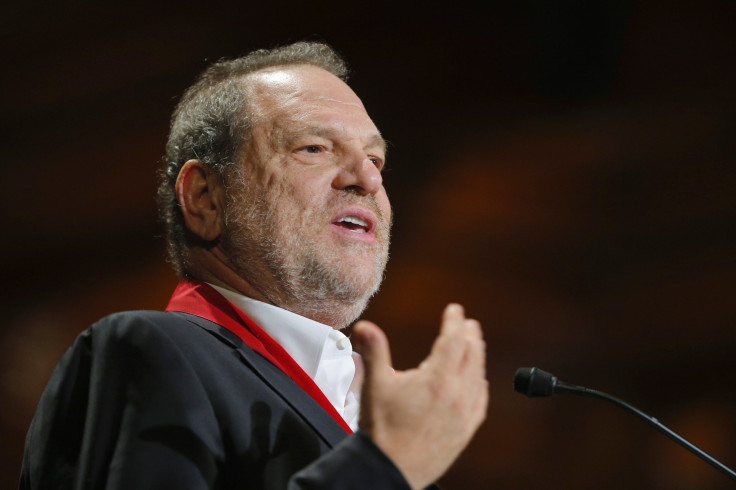 The New York Times Thursday published a report detailing how multiple women have alleged Weinstein engaged in "sexual harassment and unwanted physical contact." Variety reported that Weinstein "has retained star litigator David Boies as well as attorneys Lisa Bloom and Charles Harder in an effort to rebut the claims." Weinstein issued an apology, but Bloom told the Times that the movie producer "denies many of the accusations as patently false."
Among the allegations that the newspaper recounted was one in 2015, in which Italian model Ambra Battilana accused Weinstein of groping her. Battilana contacted law enforcement officials, but in April of 2015, Vance's office declined to bring charges against Weinstein, saying that "after analyzing the available evidence, including multiple interviews with both parties, a criminal charge is not supported."
Soon after, Boies made a big donation to Vance: Campaign finance records show that Boies gave the district attorney's campaign $10,000 on August 24, 2015. In all, Boies has given $55,000 to Vance's campaigns since he first began running for office in 2008. Boies co-chaired a 2008 fundraiser for Vance. Since Vance began running for district attorney, Boies' son Christopher has given Vance's campaigns $35,000. Boies' law firm partners who gave to Vance included Jonathan Schiller ($26,000), Nicholas Gravante ($4,000) and Robert Silver ($62,785). Silver passed away in 2015.
City & State noted that "Vance won office after campaigning on promises to pursue crimes directed at women and seek stronger penalties for perpetrators of intimate partner violence."
Update 11:15 p.m.: This story was updated to include responses from both Boies Schiller Flexner and Vance's campaign, as well as additional contributions to Vance from Boies' law partners.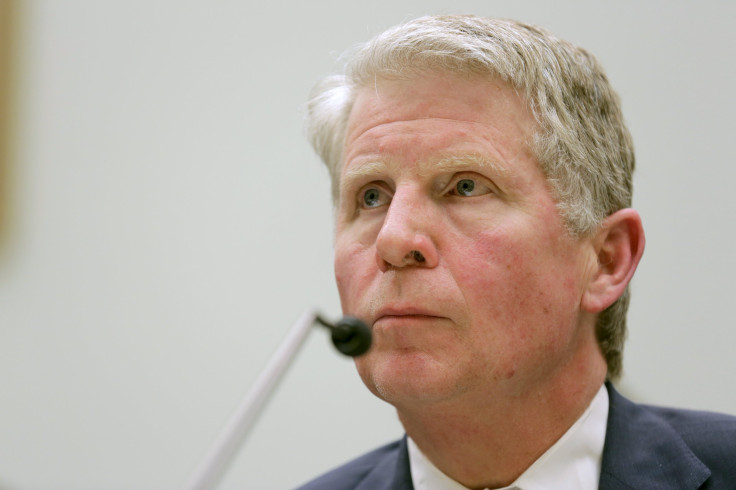 © Copyright IBTimes 2023. All rights reserved.