Pope Francis Attacks Bureaucracy Within The Roman Catholic Church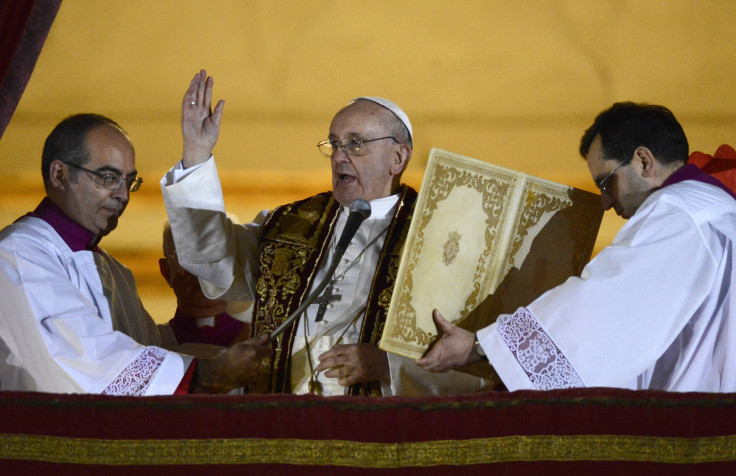 As Pope Francis began a series of talks with cardinals hoping to overhaul the Vatican on Tuesday, he also spoke out against the perceived insularity of the church, saying that many who hold power in the Vatican are simply "narcissists."
In the interview, conducted with outspoken Italian atheist Eugenio Scalfari and published Tuesday, Pope Francis claimed that the Roman Catholic Church is too focused on the clergy and not enough on the poor.
"Heads of the Church have often been narcissists, flattered and thrilled by their courtiers. The court is the leprosy of the papacy," Francis claimed. "The Church is or should go back to being a community of God's people, and priests, pastors and bishops who have the care of souls, are at the service of the people of God."
Pope Francis said that one of the biggest problems with the Catholic Church is the clergy itself. He believes that many in the Curia, the Vatican bureaucracy, are only looking out for themselves rather than the needs of churchgoers. He says he wants to rid the Curia of those who are more concerned with their careers in the church than with the laity, stating that the Curia should act as a "quartermaster's office" designed to manage "the services that serve the Holy See."
"I believe I have already said that our goal is not to proselytize but to listen to needs, desires and disappointments, despair, hope," Pope Francis said toward the end of the interview. "We must restore hope to young people, help the old, be open to the future, spread love. Be poor among the poor. We need to include the excluded and preach peace."
© Copyright IBTimes 2023. All rights reserved.