Porn Star Ron Jeremy Pleads Not Guilty To Rape, Sexual Assault Charges
KEY POINTS
Ron Jeremy pleads not guilty to rape and sexual assault charges
Jeremy could face 90 years to life in prison if convicted
Ginger Banks felt vindicated after Jeremy was charged
Porn star Ron Jeremy has pleaded not guilty to charges of rape and sexual assault.
On Friday (June 27), the adult film star entered a not guilty plea to the multiple felony sex crime charges during his arraignment in a Los Angeles courtroom. He was charged Tuesday with three counts each of forcible rape and forcible penetration by a foreign object and one count each of forcible oral copulation and sexual battery, according to The Hollywood Reporter.
Jeremy remains in custody and has been ordered to return to court on Aug. 31 for another hearing. The adult film star's bail set to $6.6 million, which the judge has reportedly declined to lower.
Shortly after his arrest on Tuesday, a message was posted on his official Twitter account insisting that he did not commit any of the wrongdoings he was accused of.
"I am innocent of all charges. I can't wait to prove my innocence in court! Thank you to everyone for all the support," the message read.
If convicted, Jeremy would face a maximum sentence of 90 years to life in state prison.
Deadline noted that Deputy District Attorney Paul Thompson of the Sex Crime Division is prosecuting the case. Thompson is also prosecuting Harvey Weinstein.
Jeremy allegedly raped a 25-year-old woman at a home in West Hollywood in 2014. He was also accused of sexually assaulting two women, aged 33 and 46, in separate incidents at a West Hollywood bar in 2017. According to the complaint filed by the D.A., the porn star had an accomplice on one occasion and used an "intoxicating…anesthetic" substance on another victim.
Jeremy also allegedly forcibly raped a 30-year-old woman at the same bar in 2019.
Meanwhile, adult film star Ginger Banks said she felt vindicated after Jeremy was charged. She was the first to accuse the veteran porn star of sexual misconduct. She also claimed to have talked to at least 50 other alleged victims of Jeremy.
In 2017, Banks released a video on YouTube containing various allegations against the adult film star. Multiple women claimed to have suffered the same harrowing experience and warned other members of the adult entertainment industry about Jeremy's alleged behavior.
"The stories are all the same. People would go up to him and be really excited because they were getting to meet Ron Jeremy and asked to take a picture," Banks told The Sun.
"Sometimes girls would be bent over on porn sets and he'd just penetrate them. The groping is a very, very similar story. It honestly seems to me that if you met Ron Jeremy and he didn't inappropriately touch you, you're almost in the minority," she continued.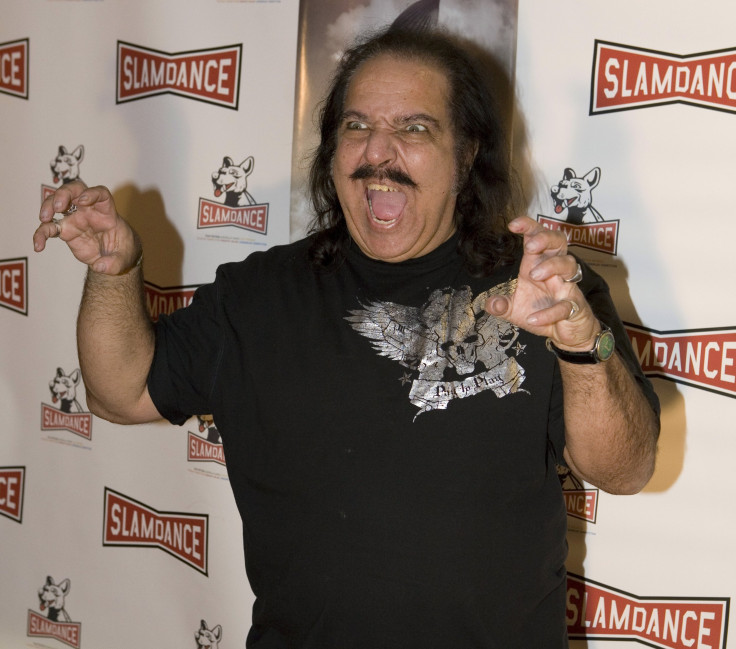 © Copyright IBTimes 2023. All rights reserved.