Portia De Rossi Claims Steven Seagal Sexually Harassed Her During An Audition
Portia de Rossi is the second victim to come forward with sexual harassment allegations against Steven Seagal.
Ellen DeGeneres' wife recently took to Twitter to share her personal encounter with Seagal, revealing that the actor tried to take advantage of her when she auditioned for a role in his movie. "My final audition for a Steven Segal movie took place in his office," de Rossi wrote. "He told me how important it was to have chemistry off-screen as he sat me down and unzipped his leather pants. I ran out and called my agent. Unfazed, she replied, 'well, I didn't know if he was your type.'"
De Rossi's post received a lot of support from her followers. Many were happy that she finally found the courage to open up about it.
"I'm so sad that happened to you. I believe you, I support you, I appreciate your courage in speaking up. People who've never been there, don't understand. So glad you ran out! Sad your agent didn't support you. No one listened or cared back then. #MeToo," one user commented.
"The fact that your agent was a woman & was okay with this shows her true intentions," another follower said. "I'm happy you weren't harmed in any way. Thank you for sharing your story, Portia. "
De Rossi is the second celebrity to open up about a disturbing encounter with the "Under Siege" actor. Earlier this month, "Good Wife" star Julianna Margulies alleged that Seagal invited her into his hotel room late at night. When she arrived at Seagal's place, however, they were alone, and the next thing that happened made her storm out of the room.
"Alone. And he made sure that I saw his gun, which I had never seen a gun in real life," Margulies told Us Weekly. "And I got out of there unscathed. It's a long story … but I never was raped, and I never was harmed, and I don't know how I got out of that hotel room. It always starts with, 'I'm a healer, I want to massage you.' I sort of squirmed my way out."
What can you say about the sexual harassment claims against Seagal? Drop a comment below.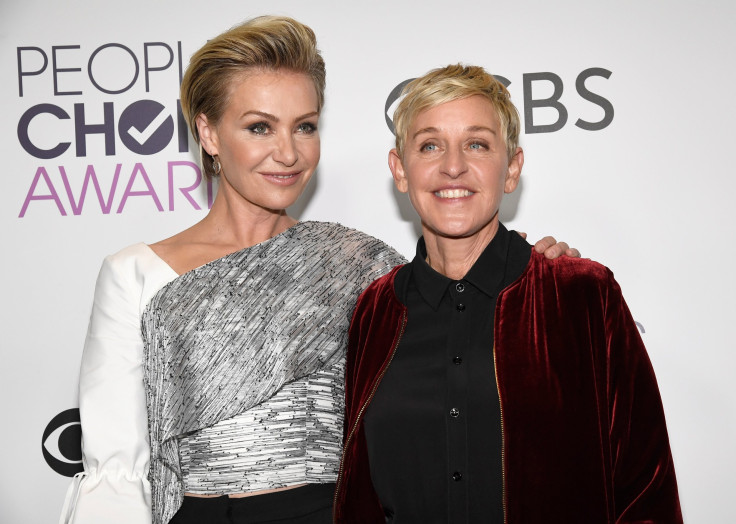 © Copyright IBTimes 2023. All rights reserved.