Post Office Warns of Default; Wants Help From Congress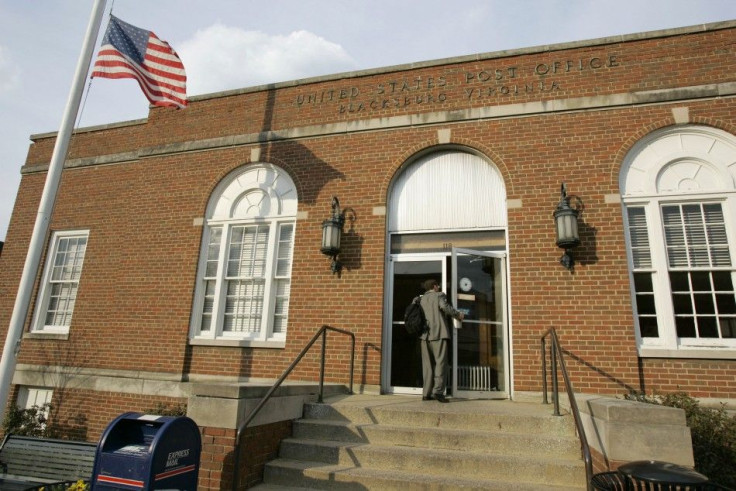 The U.S. Postal Service lost $3.1 billion in the third quarter and warns it will default on payments to the federal government if Congress does not step in with help.
As consumers increasingly turn to the Internet for bill paying and letter-style communication, USPS volume continues to drop, the postal service said. Total mail volume for the quarter that ended June 30 fell to 39.8 million pieces, a 2.6 percent drop from the same period the previous year.
The USPS does not get taxpayer funds.
Also, it is required to make an annual payment to the federal government of $5.5 billion. The postal service says high payroll and retiree costs and declining volume has put it in a severe bind. Last month, the postal service added 3,500 more retail locations from throughout the country to a consideration list for possible closure.
The postal service currently has 32,000 post offices and branches.
But cost cuts are apparently not coming fast enough, and the postal service says it will default on payments to the federal government unless Congress helps out.
"We are experiencing a severe cash crisis and are unable to continue to maintain the aggressive prepayment schedule," said Joseph Corbett, the USPS chief financial officer, in a statement.
Congress is in recess until September after finally reaching agreement on the debt ceiling bill last week.
The postal service says it lost $5.7 billion during the nine-month period ending June 30, compared to a $5.4 million loss in the same period of 2010.
The postal service makes the annual payment to the federal government for retiree health benefits, since USPS workers are quasi-federal employees -- the company is a self-supporting government agency.
The USPS has wanted to get the large annual payment off its books for some time, but Congress has been leery of the adjustment since if the accounting procedure is changed, the $5.5 billion would be added to the federal government decifict, now above $14 trillion.
© Copyright IBTimes 2023. All rights reserved.