Pre-market M&A Deals on March 14 (BRK.A, LZ, LLY, JNJ, AMSC, INTC, ETN)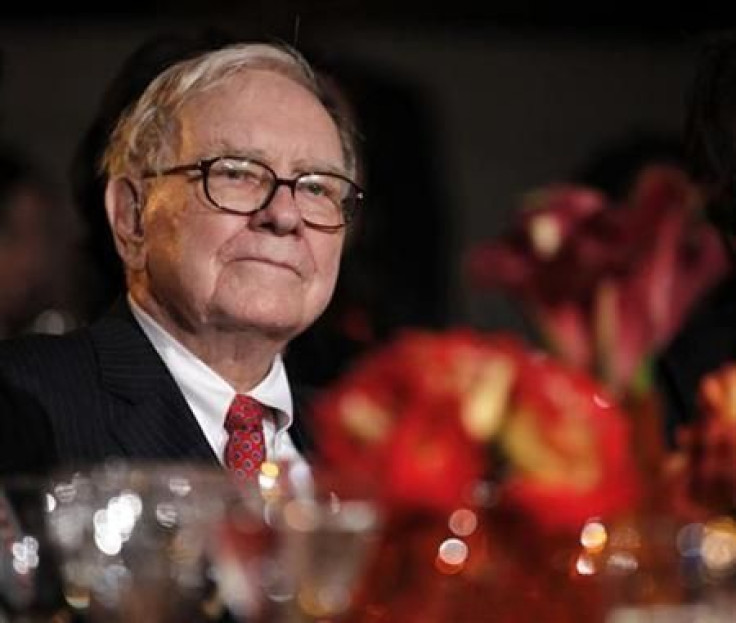 Here are the top mergers and acquisitions announcements before the markets open on March 14, Monday.
* Berkshire Hathaway paying $9 bln for additives maker Lubrizol
Warren Buffett's Berkshire Hathaway Inc. (NYSE: BRK.A, BRK.B) said it has agreed to acquire chemical company Lubrizol Corp. (NYSE: LZ) for $135 a share in cash, or $9 billion, making it one of the largest acquisitions in its history. The purchase price represents a 28 percent premium over Lubrizol's closing price of $105.44 on Friday. The price excludes $700 million of debt.
* Eli Lilly offers to buy Johnson & Johnson animal health unit
Eli Lilly and Co. (NYSE: LLY) announced that it has made an irrevocable, unconditional offer to acquire the animal health business of Belgium-based Janssen Pharmaceutica NV, a Johnson & Johnson Co. (NYSE: JNJ). Through the transaction, Eli Lilly said it plans to expand its European presence, strengthen its growing portfolio of companion animal medicines and diversify its food animal portfolio with new swine and poultry products. Other terms of the transaction were not disclosed. Janssen's animal health business is primarily European-focused, targeting disease segments in companion animals and livestock, with special emphasis on swine and poultry.
* American Superconductor to buy Finland power technology company for $265 mln
American Superconductor Corp. (NASDAQ: AMSC) announced an agreement to acquire Finland-based power technologies company Switch Engineering Oy for about $265 million (190 million euros) to create a global wind powerhouse. AMSC expects the combined company to serve China's three largest wind turbine manufacturers - Sinovel, Goldwind and Dongfang - in various capacities. The Switch will also significantly strengthen AMSC's presence in Western wind markets with customers such as GE, the company said. For calendar year 2010, Switch generated around $179 million in total revenue. Assuming a closing date of August 31 for the acquisition, AMSC expects its combined revenues to grow by 30 percent to 35 percent for fiscal 2011 and combined non-GAAP earnings per share to remain roughly flat year over year.
* Intel buys Egypt-based SySDSoft
Intel Corp. (NASDAQ: INTC) said Monday it has acquired most of the assets of SySDSoft, a privately held software company based in Cairo, for an undisclosed sum. SySDSoft designs state-of-the-art IP solutions in the software stack and physical layer domain, and RF/analog circuits embedded in mobile platforms. SySDSoft's services enhance Intel Mobile Communications' existing multi-communications portfolio, specifically accelerating its 4G LTE efforts, Intel said.
* Eaton to acquire Germany's Internormen Technology
Diversified industrial manufacturer Eaton Corp. (NYSE:ETN) said it has agreed to acquire Germany-based Internormen Technology Group, a provider of hydraulic filtration and instrumentation services, for an undisclosed sum. This acquisition will significantly expand Eaton's filtration product portfolio with technically advanced products and systems for mobile, industrial hydraulic and process applications. Internormen has a well-established presence in emerging economies and its global footprint strengthens Eaton's regional presence in the Americas, Europe and Asia Pacific, Eaton said. Internormen employs around 360 people and had 2010 sales of more than $55 million.
* FirstEnergy to sell Fremont plant for $485 mln
FirstEnergy Corp. (NYSE: FE) announced an agreement to sell the Fremont Energy Center in Fremont, Ohio, to American Municipal Power, Inc. (AMP) for about $485 million, based on 685 megawatts (MW) of output. The transaction would close on or about July 1, 2011. The natural gas combined cycle generation plant includes two natural gas turbines and a steam turbine capable of producing 544 MW of load-following capacity and 163 MW of peaking capacity.
© Copyright IBTimes 2023. All rights reserved.