Pregnant Six-Pack Mom Sarah Stage Holds Baby Shower; Expecting Baby Boy?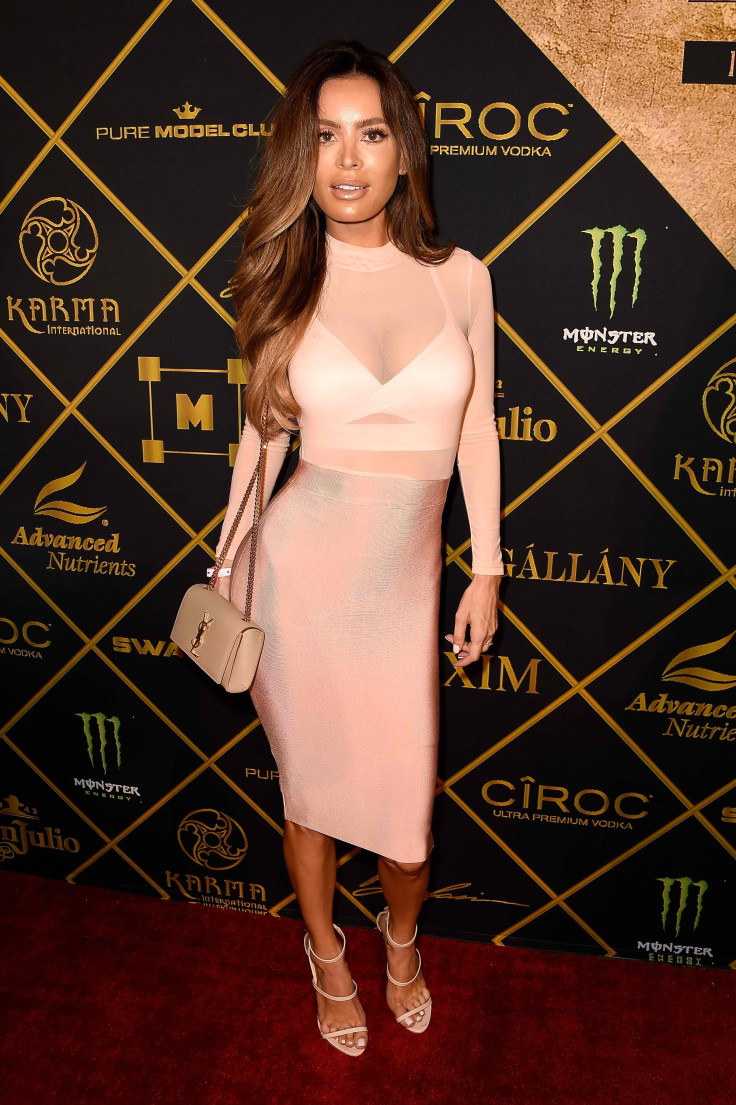 Sarah Stage threw a lavish baby shower over the weekend.
On Saturday, the fitness guru, who impressed many with her six-pack abs despite being almost eight months pregnant, enjoyed her baby shower with family and friends. Stage and her husband, Kris Jason, had a blast while preparing for the arrival of baby no. 2.
According to Us Weekly, Stage held the baby shower in Glendale, California. The expectant mom looked fabulous in her gowns by Walter Mendez and Ashley Lauren that showed off her tiny baby bump.
The venue was decorated with beautiful floral arrangements by Sunset Plaza Florist. The decorations also included gold stars, white balloons and touches of blue, which the publication believed was a hint that Stage and Jason are expecting a boy. The two are already parents to 2-year-old James Hunter, who Stage usually features in her workout videos on Instagram.
In related news, Stage surprised many after proving that she was able to maintain her six-pack abs in the third trimester of her pregnancy. In a post on Instagram, the fitness model shared a photo of herself enjoying the sun in a bikini while seven months pregnant. She also gave her fans an update about her diet and nutrition guide.
In another post, Stage shared a clip of herself doing her exercise routine while nearing eight months of her pregnancy. According to her, she received a number of comments from "Instagram medical experts" about what she should and should not do. But the celebrity mom stressed that she only listens to her doctor and to her body while reminding everyone that her priority is still her child.
"I always do what's best for my growing baby and put him first! It's a proven medical fact that continuing exercising while pregnant has many health benefits for you and baby," Stage wrote. "I have greatly reduced the intensity of my workouts and stick to at home exercises from my Fitness Ebook 2-3x a week. There are also some people who assume that since I am exercising while pregnant, that I'm obsessed with how I 'look' but in fact, I'm obsessed with maintaining a healthy lifestyle that will give my baby and myself the best possible quality of life."
What can you say about Stage's active lifestyle despite being on her third trimester of pregnancy? Drop a comment below.
© Copyright IBTimes 2023. All rights reserved.