President Biden's Approval Rating Falls To Historic Low
President Joe Biden's public approval ratings have hit a record low, dropping below 40% as a recession finally hit.
Only 38% of people surveyed approved of Biden's job performance, according to a Gallup poll from July 5 - 26. That is the president's lowest sixth quarter rating since Gallup began tracking.
"No president elected to his first term has had a lower sixth-quarter average than Biden, although Jimmy Carter's and Donald Trump's ratings were only slightly better, at 42%. Barack Obama, Bill Clinton and Ronald Reagan also averaged below majority approval," Gallup wrote.
When broken down, only 30% strongly approve of Biden's performance. Only 48% of people responded with moderate approval. Throughout his presidency, Biden's average approval rating of 46%.
Just under 60% of people disapprove of Biden's performance as President, also his highest disapproval rating yet. Biden's approval rating is also low when simply looking at Democrats (78%), a low since the start of his presidency.
As Biden's approval rating hits a new low as the first Democrat in Congress, Rep. Dean Phillips, D-Minn., said he should not run in 2024. That is an opinion shared by many Democrat voters.
In a New York Times poll from July, 64% of Democratic voters said they would prefer an alternative to Biden. If there was an election between Biden and Trump, 42% of voters would vote for Biden.
Gallup said Biden's approval rating is at the lowest since his presidency began. He now has an approval rating lower than former President Donald Trump did at the same time.
"Currently, his public support is the lowest it has been to date," Gallup wrote.
His approval rating continues to drop ahead of the midterms. Each party seeks control of the House and the Senate. Democrats hoped that recent outrage over gun control, climate change, and abortion would help them. However, Biden's continued lack of popularity may prove the opposite.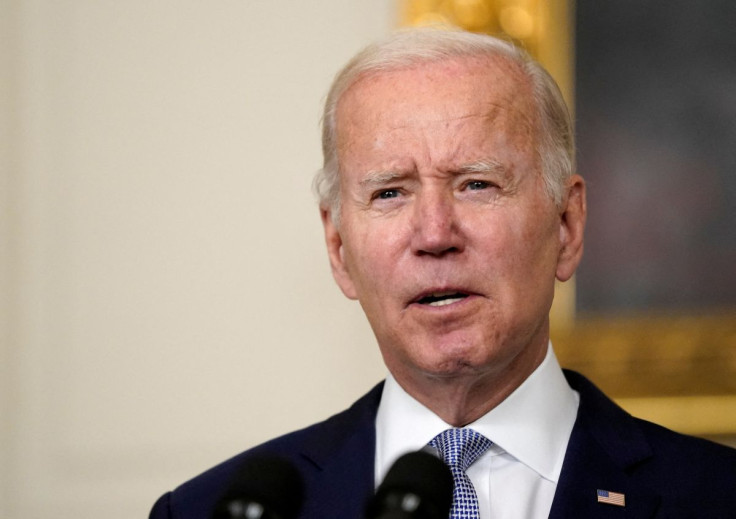 © Copyright IBTimes 2023. All rights reserved.