Most Democratic Voters Do Not Want Biden To Run In 2024; Who Are The Democrat Alternatives?
A new poll has revealed that despite President Joe Biden's plans to run for reelection in 2024, most Democrats do not want him to.
The New York Times/Siena College Research Insitute conducted a poll from July 5-7 with 849 respondents who are registered voters. The results showed a majority of Democratic voters (64%) who participated in the study said they would prefer an alternative to Biden. Only 26% said they would support Biden for reelection.
Many of the Democratic voters who took part cited Biden's age at 79 (33%) and a lack of satisfaction with his performance as president (32%) as reasons to not vote for him in 2024. Still, if the U.S. held election was held right now, 44% of all respondents said they would vote for Biden while 41% said they would vote for former President Donald Trump.
The poll lines up with others that show Biden's approval rating is dipping. This most recent poll gave Biden a 33% job-approval rating.
Considering the lack of support for Biden, there are other potential Democrat lawmakers who could run and may be testing the waters. Two of the more obvious choices would either be current Vice President Kamala Harris, D-Calif., or current Secretary of Transportation Pete Buttigieg. Both are in the good graces of the current administration and well-known names in the Democratic party.
Michigan Gov. Gretchen Whitmer and California Gov. Gavin Newsom could also run in 2024. Whitmer gained broader recognition after authorities disrupted a plot to kidnap her in 2020. Meanwhile, Newsom is the Governor of the most populous, progressive state in the U.S. and recently ran ads in Florida targeting a likely Republican candidate, Gov. Ron DeSantis.
Some more names to consider, according to analysis from CNN editor-at-large Chris Cillizza, include Sens. Chris Murphy, D-Conn., Cory Booker, D-N.J., Amy Klobuchar, D-Minn., and Elizabeth Warren, D-Mass. The final three were previous contenders in the 2020 race to decide who would be the Democratic nominee.
Cillizza noted that Gov. Roy Cooper, D-N.C., could also run while some people think Sen. Bernie Sanders of Vermont could, though he has the same problem with age as Biden. Another name often mentioned is Stacey Abrams, who is currently running for Governor of Georgia.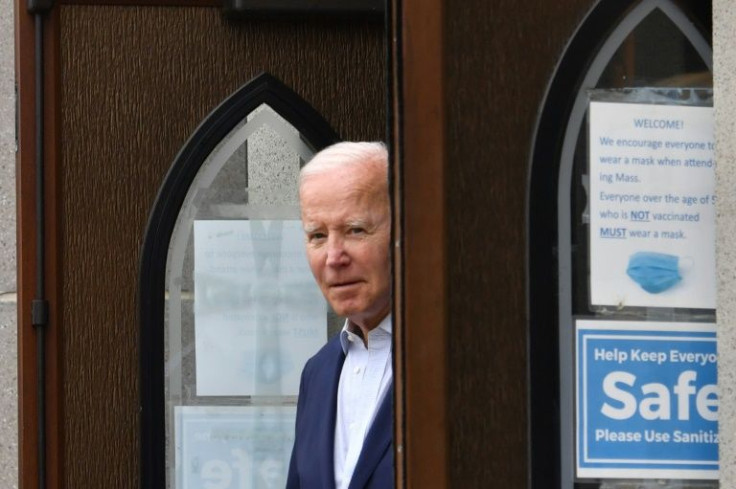 © Copyright IBTimes 2023. All rights reserved.