Prime Minister Manmohan Singh To Inaugurate Spanking New Terminal 2 At Mumbai's International Airport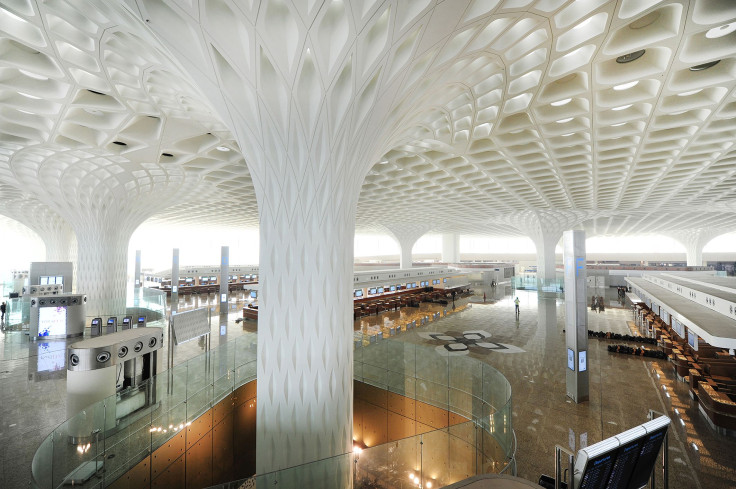 Terminal 2, or T2, a brand new, glitzy four-level addition to Mumbai's international airport, will be inaugurated Friday by Prime Minister Manmohan Singh, and is expected to be open to the public in a few weeks and handle 40 million passengers a year.
The new terminal has been built by a consortium led by Indian conglomerate GVK and including Airports Company South Africa and Bidvest, who took over the airport's management in 2006, as part of the Indian government's plans to streamline the country's transportation network. The decision to build a new terminal was taken in early 2007. The airport is designed by Skidmore, Owings & Merrill LLP, the firm that designed Dubai's Burj Khalifa and Chicago's Willis Tower, the two tallest buildings in the world.
"Mumbai has appalling infrastructure," Kapul Kaul, CEO of CAPA-Centre for Aviation's India unit said, according to media reports. "I hope the new terminal inspires the political class to fast track all the key projects."
The new terminal, at the Chhatrapati Shivaji International Airport as it is officially known, covers an area of more than over 4.4 million square feet and cost more than 125 billion rupees ($2 billion) to build. The airport's new air-traffic control, or ATC tower, will be India's tallest with a height of nearly 275 feet, and the amount of granite used in its construction could cover 27 soccer fields.
T2 will be equipped with 188 check-in counters, 60 immigration counters for departing passengers and 76 immigration counters for incoming fliers. About 47 escalators and 73 elevators can be accessed by passengers to get around the complete terminal. The terminal also comes with a multi-level car park that can accommodate 5,000 vehicles.
The X-shaped terminal will feature a nearly 70,000-square-foot retail and shopping area, and a 1.9-mile long art walk titled "Jaya He," built with a white peacock theme to offer glimpses into Indian culture. And, a six-lane elevated expressway will connect the international terminal with the domestic one.
"The elevated road was planned as there was no direct access to the international airport," Dilip Kawathkar, a spokesperson for the Mumbai Metropolitan Region Development Authority, reportedly said. "Fliers will now have easy and quicker access to the international airport."
T2 will also have India's largest airport nursery comprising 77,000 plants and over 80 different types of plant species.
"After a supercharged Sunday tour of Mumbai's T2.I say,confidently,that in comparison. EVERY other airport in the world seems banal & bland," tweeted Anand Mahindra, chairman and managing director of Mahindra and Mahindra Ltd., an automobile manufacturing company. In another tweet, he wrote: "T2 is one airport which I wouldn't mind being stranded in-like Tom Hanks in 'The Terminal'."
© Copyright IBTimes 2023. All rights reserved.