Prince Charles Urged To Abdicate Immediately After Becoming King For This Reason
Prince Charles is being urged to abdicate from the throne immediately after he becomes king.
A survey by BMG Research, on behalf of The Independent, found that 46 percent of Brits who responded want Prince Charles to give up the throne immediately to allow Prince William to take over.
Majority of the 1,500 people polled said that they thought Prince Charles should abdicate, while those who believe that he should be king are much fewer. Approximately 27 percent showed strong support for a move to directly pass the crown to Prince William, and 19 percent said that they would somewhat support such a plan.
Just 13 percent said they strongly oppose the idea of Prince Charles abdicating, and 11 percent said they would somewhat oppose it. Approximately 29 percent expressed no opinion on the matter.
Approximately 20 percent of those who participated in the survey said that Prince Charles' wife, Camilla Parker Bowles, should take the title of queen when Prince Charles becomes king.
But despite the public's growing dislike of Prince Charles becoming king, Queen Elizabeth II's successor will unlikely step aside and give way to Prince William.
In November, he shared his plans for when he becomes king during an interview on BBC's "Prince, Son, and Heir: Charles at 70." Prince Charles said that he will not meddle in politics and conceded that he would not be able to do the same things he has been doing as an heir.
When asked if his public campaign would go on when he becomes king, the 70-year-old said that it won't.
"I'm not that stupid. I do realize that it is a separate exercise being sovereign; so of course, I understand entirely how that should operate," he said.
In related news, Prince Charles also made headlines after it was revealed that he paid tribute to First World War heroes who died when their boat home hit rocks just 20 yards from the shore.
Prince Charles left a wreath with a note: "In special remembrance of your service and sacrifice." He also saw a new sculpture depicting a coiled heaving line, which referred to hero John Finlay Macleod who swam out with a rope to rescue 40 of them.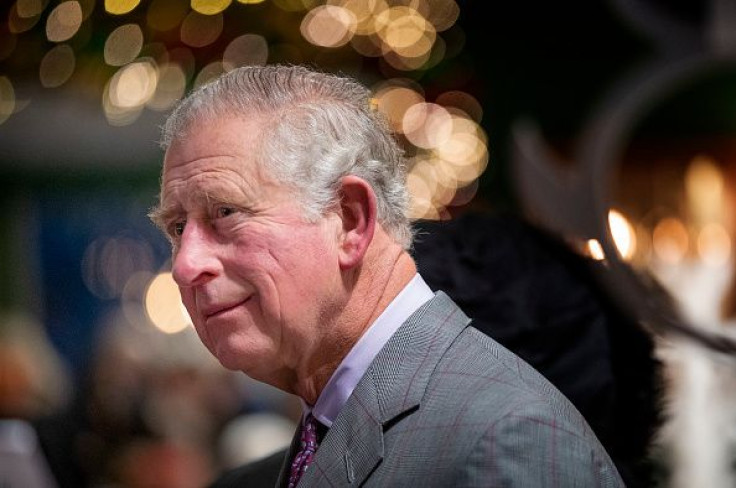 © Copyright IBTimes 2023. All rights reserved.