Prince Death Update: Search Warrant Executed For Singer's Medical Records, Police Investigate Paisley Park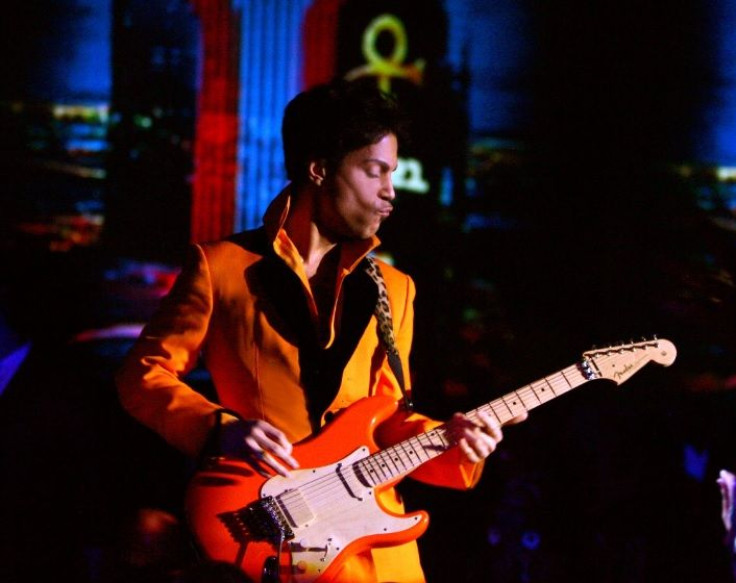 More than a dozen law enforcement cars descended upon Paisley Park in Chanhassen, Minnesota, the home and studio of legendary performer Prince, after a search warrant was executed for the singer's medical records, Minneapolis TV reporter Angela Davis tweeted Tuesday.
Prince was found dead at Paisley Park on April 21. It's widely rumored that he died from a prescription drug overdose, though the allegations have not been confirmed by a toxicology report.
The search warrant was issued after Michael Todd Schulenberg, a doctor who specializes in family medicine, told the Carver County Sheriff's Office he prescribed medicine to Prince April 7 — exactly two weeks before Prince died, the Los Angeles Times wrote in an exclusive report Tuesday. Even though Prince was supposed to fill the prescription from Schulenberg at a local Walgreens store, it's currently unclear if he followed through.
It seems he likely did. Prince apparently "doctor shopped" the week of his death, filling various prescriptions at a Walgreens, TMZ reported last week. He might have used different names to get prescriptions because Percocet is a controlled substance.
Prince reportedly had Percocet on him when his body was found. The singer, who was 57, had agreed to an intervention before his death, Minnesota station WCCO-TV reported Tuesday.
As evidence continues to build that Prince probably overdosed on Percocet, the Midwest Medical Examiner's Office reiterated that nothing definite has been determined. The office "has not released any information regarding the Prince Rogers Nelson investigation to anyone, including law enforcement," it said in a statement Thursday. "Results are pending. This is an ongoing investigation in partnership with the Carver County Sheriff's Office. We will have no further comment at this time."
Follow me on Twitter @mariamzzarella.
© Copyright IBTimes 2023. All rights reserved.