Prince Edward Became 'Byword For Shameless Vulgarity,' 'Sheer Idiocy' Imperiling Royal Family
Prince Edward contributed to one of the traumatic moments in the history of the royal family.
While speaking with Express, royal commentator Richard Fitzwilliams said that there were only three instances wherein the monarchy had been imperiled. The first instance was during Queen Victoria's retirement after Prince Albert's death.
This was followed by Edward VIII's abdication in 1936, and Prince Edward's controversial show, "It's A Royal Knockout" in the 1990s.
"The 'It's a Royal Knockout' event, created and organized by Prince Edward who has become one of the most conscientious of royals in recent years, became a byword for shameless vulgarity and sheer idiocy. That it happened at all showed appalling judgment on all concerned. It is extraordinary that it was not stopped," he said.
Fitzwilliams said that the "It's A Royal Knockout" was created to make the royal family look trendy, but it only made the British clan look worse. For one, Sarah Ferguson was branded as a galumphing imbecile when she appeared on the show.
The royal commentator added that the royals were forced to wear ludicrous costumes and the absence of dignity in the episodes concerns Britons.
"It became notorious as they had to flounce about in utterly ludicrous costumes, throw things and so forth. A fake medieval setting was created at Alton Towers. The absence of dignity among the royals was what horrified the audience. There was general amazement that members of the royal family could have so gratuitously made fools of themselves before a huge television audience," he said.
But despite the slew of criticisms the show and Prince Edward received, the royal stayed invested in the program for as long as he could. During an interview, he asked the reporter what he thought about the show and when the reporter refused to comment on it, Prince Edward became upset, and he also walked out of the interview.
Prince Edward, Princess Anne, Prince Andrew, and Ferguson participated in the program.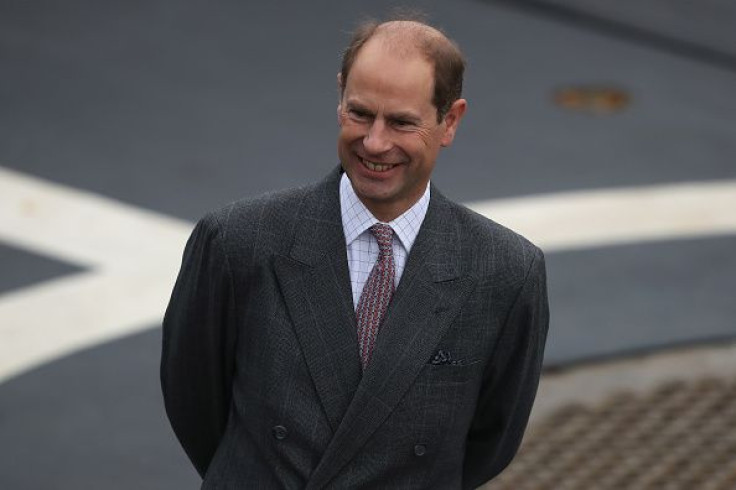 © Copyright IBTimes 2023. All rights reserved.