Prince Edward, Sophie, Countess of Wessex Almost Broke Up For This Reason
Prince Edward and Sophie, Countess of Wessex almost broke up in the past.
Prince Edward is the only child of Queen Elizabeth II whose first marriage remains strong. He beats all of his siblings in this area. Prince Charles, Princess Anne and Prince Andrew divorced their first spouses. But the Duke of York is rumored to be back with his ex-wife Sarah Ferguson.
According to Ingrid Seward in her book "Prince Edward," there was actually a time when the Earl and Countess of Wessex almost broke up.
"Like all couples, there were moments when the effort of adjusting led to rows and disagreements and, in the summer of 1994, they came precariously close to parting," Seward wrote.
"Edward became what one friend described as 'unnerved' by the speed which the affair was developing."
If Prince Edward was wracked by indecision, Sophie remained "coolly determined." The countess was not prepared to let the relationship flounder. In fact, when the rumors of their rocky relationship were publicized, she dismissed them quickly and called them "rubbish."
Sophie, Countess of Wessex was being elastic with the truth, but doing so gave her the breathing space she needed to get their relationship back on track again.
Prince Edward and Sophie reunited by Christmas of 1994. They tied the knot at St. George's Chapel in June 1999. The couple has been married for two decades already.
According to body language expert Judi James, Prince Edward's successful marriage could be attributed to Sophie.
"Judging from her history and her body language I would suggest this is largely down to Sophie," James said, giving the credit to Sophie.
"A successful PR with her own firm she integrated into the Royal Family in a very unfussy way and was a perfect complement for her husband's trait of apparently taking himself a little too seriously."
Also, unlike Princess Diana and Sarah Ferguson, Queen Elizabeth II already knew what to do when it came to her daughter-in-law. The Countess of Wessex was treated differently compared to the Princess of Wales and Duchess of York.
Before Sophie and Prince Edward got engaged, she was already given a careful and subtle introduction to the royal life that awaited her. She was also allowed to stay with Prince Edward wherever and whenever she wanted, which was a sensible way to help Sophie familiarize the family's complexity.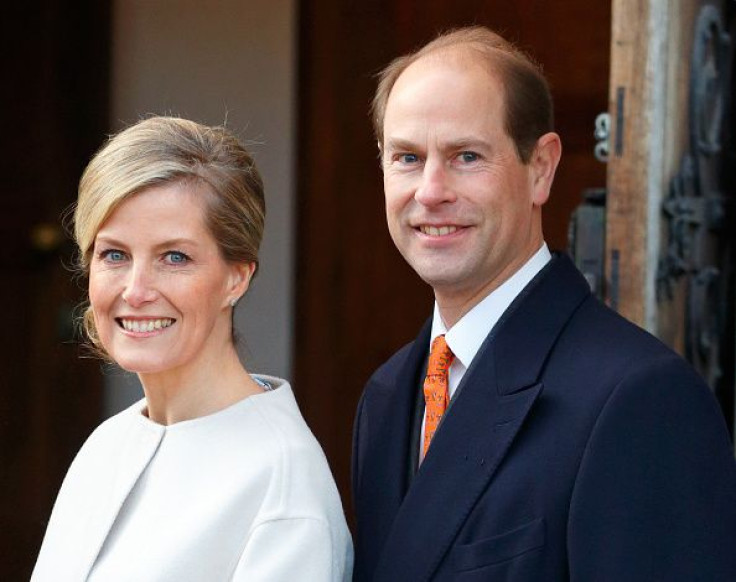 © Copyright IBTimes 2023. All rights reserved.