Prince George Heartbreak: Kate Middleton's Son Easily Affected By Negativity, Rudeness; Won't Be King?
KEY POINTS
Prince George could struggle in the future because he's sensitive
Prince George is easily affected by negativity and rudeness
Prince George may never be king
Prince George's future has already been laid out for him even though he's only 6 years old. In the distant future, Prince William and Kate Middleton's eldest child will become king.
After reports revealed that the Duke and Duchess of Cambridge have already started telling Prince George what his future role would be like, energy reader Alison Ward shared what possible challenges the young royal could face in the future.
"Prince George comes across as a sensitive boy which carries a double-edged sword. He is able to read situations and make a good leader yet he will be affected by negativity, rudeness, sharpness, and anything that isn't kind," she told Express.
But luckily for Prince George, he has parents that are good role models, and they are also sensitive people.
"They are blessed to have such good role models as parents who know what it's like to be sensitive too so I'm sure they are in the right hands. I feel they both have an energy of free spirits about them which will be interesting as they mature," she said.
Meanwhile, Ward also said that she doesn't feel that Prince George will become king one day. The energy reader said that it is possible that the United Kingdom would eventually move towards not having a monarch after Queen Elizabeth's passes away.
And at such a young age, Prince George is already giving off the energy that he is worried about the future. When he's out in public, he usually scrunches up and his eyes seem to be looking for reassurance.
Ward isn't the only person who thinks that Prince George won't grow up to become king. In 2013, former BBC royal correspondent Christopher Lee said that it's only a matter of time before the British monarchy comes to an end.
Following the monarch's death, the Commonwealth could suffer under the hands of Prince Charles. As such, the Commonwealth countries could vote to remove the king. If this happens, Prince George won't have the opportunity to ascend the throne.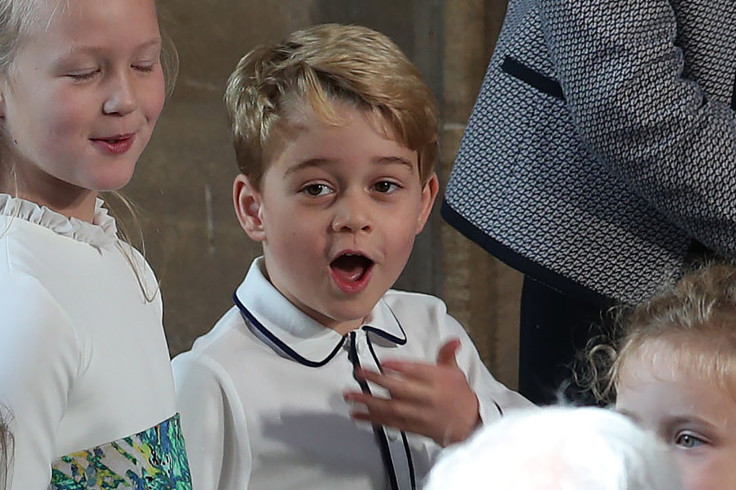 © Copyright IBTimes 2023. All rights reserved.