Prince Harry Became More Aloof, Distant From Media Since Meeting Meghan Markle
Prince Harry has reportedly changed massively since meeting Meghan Markle.
Arthur Edwards, a royal photographer, recently talked about the changes he's witnessed from the Duke of Sussex during his interview on Yahoo's "The Royal Box."
"I can see a massive change. Harry's become more aloof. He would always have a good relationship with the media. He would always engage in some way; that's completely stopped now. Maybe he sees that the time joshing with Usain Bolt or hugging the Jamaican Prime Minister or getting sprayed with paint in Barbados. Maybe it's time to stop now," he said (via Express).
In July, Prince Harry and Markle visited Ireland for their first overseas tour as a married couple. Edwards said that Prince Harry was given the chance to hit the ball that time, but he turned down the opportunity.
"There would have come a time when he would have hit that ball out of the ground I would assure you. Now that he's married, he's very protective of Meghan. He's changed a bit, yeah, I mean he's still Harry and he's still lovely, and he's still the most popular member of the royal family," he said.
Edwards' comments were echoed by Judi James, a body language expert. While speaking with Express, she said that Prince Harry looked very protective of his wife while they were at the Coach Core Awards in Loughborough University.
"It's Harry looking almost sheepishly protective while she smiles and dips her head as she turns in towards him. Harry's slightly jaw-jut signals an alpha approach here but his wide grin and eye expression hint at a touch of embarrassment too," James said.
While at Markle's cookbook launch, Patti Wood, a body language expert, told Good Housekeeping that it was clear Prince Harry prioritized his wife at that moment because the event was about her.
"For the first time ever, Meghan and Harry didn't make each other their priority. It's clear Harry prioritized his wife and mother-in-law since they were guests of honor and he was simply there as a cheerleader," Wood said.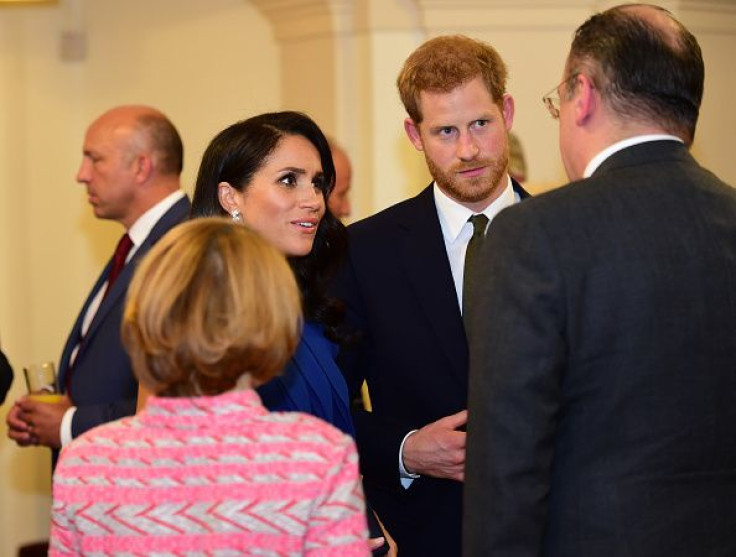 © Copyright IBTimes 2023. All rights reserved.