Prince Harry Could Rule In Surprising Role If This Situation Arises
Much has been made about the future of the royal family in recent weeks, particularly following the fallout from Prince Andrew's scandalous interview in regards to his friendship with Jeffrey Epstein and his stepping away from royal life as a result. However, as many wonder if the scandals will lead to Queen Elizabeth retiring, a surprising member of the royal family could be asked to step up in a particular situation.
According to the 2006 book "King and Country: Monarchy and the Future King Charles III" by Professor Robert Blackburn, due to the combination of the Regency Act of 1937 and the Human Rights Act of 1998, if Prince Charles takes over as King Regent, there is a scenario which would see Prince Harry, despite currently being only sixth-in-line for the throne, take over as Prince Regent.
"A very new scenario which almost certainly falls within the scope of 'non-availability' today, giving rise to a regency, is where the monarch is prohibited on human rights grounds of conscience from performing a particular public act expected of him or her," Blackburn wrote. "Into this category would fall the possible future situation of Charles III, or any other further monarch, being presented with a parliamentary Bill to sign which he found morally abhorrent, and to which conscience forbade him to give royal assent."
In such a case, where Prince Charles did not give his assent on such a bill, a Regent would be put in his place for a short period of time while the Bill was in question, and would then find their role terminated at a later date. The Regency Act indicates that the regent would be the person who is next in line for succession of the throne, meaning Prince William. However, there is still a reason why he would not take rule either.
"The anticipated Regent would therefore be Prince William in the case of King Charles III ever becoming 'not available,'" he added. "If Prince William were himself 'not available' because he shared his father's fundamental objection to the Bill requiring Royal Assent, then in present circumstances the choice of Regent would fall upon Prince Harry."
As it turns out, the duty would fall to Prince Harry in this scenario because the Regency Act disqualifies anyone under the age of 18 from serving as the Regent. This then disqualifies the next three heirs between Prince William and his brother—Prince George, Princess Charlotte and Prince Louis. Prince William's children, while ahead of their uncle in the line of succession, are all currently under the age of 18, and the earliest Prince George would be able to step up in that role would be in July 2031.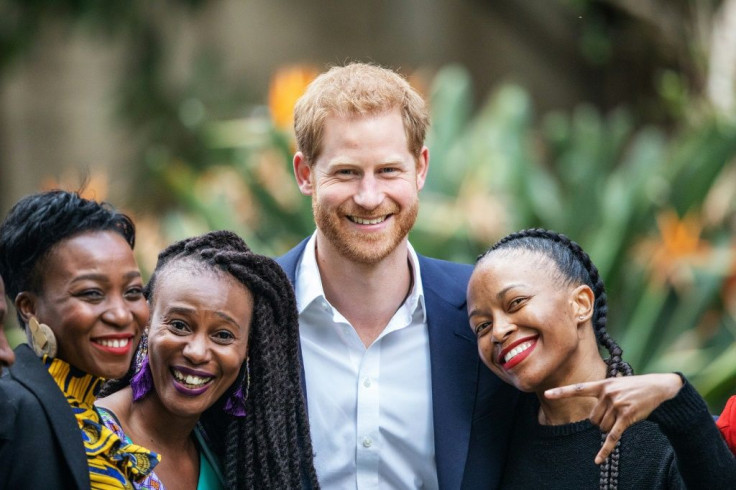 © Copyright IBTimes 2023. All rights reserved.