Prince Harry Just A 'Royal Rebound Romance' For Meghan Markle?
Prince Harry might have been just a royal rebound romance for Meghan Markle.
The Duke and Duchess of Sussex are a picture of a happy couple when they step out together. Unlike Prince William and Kate Middleton, Prince Harry and Markle aren't shy to pack on PDA. However, the way their romance started wasn't fairytale-like.
According to royal correspondent Louise Berwick in 2016, Prince Harry might have been a "royal rebound romance" for Markle. They met shortly after she ended her split from Cory Vitello.
"American Meghan parted with restauranteur Cory Vitiello after a two-year romance," Berwick said. "And after advice from pals to get back in the dating game, the Suits actress is said to have lured the prince into her arms."
In an interview on the same year, Markle said that her friends told her that "the best way to get over one guy is to get on another." Meanwhile, she added that her mom told her that "when your heart breaks, it just opens up for more love."
It remains unknown why Markle and Vitello parted ways. However, Markle seemed to enjoy the time she spent with Vitello.
The year Markle met Vitello, she wrote on her blog that at the time she had been the "happiest" she had ever been "personally, professionally, wholly." The entry was written on her blog The Tig in 2014.
Meanwhile, just recently, Prince Harry and Markle were called "shameful" for taking 4 private flights in 11 days. The couple faces an intense backlash from their critics for telling people to do their bits of good for the environment but failing to practice what they preach.
However, according to a source, Markle is moving on from the issue. The duchess knows that the issue is just a storm that will blow over. At present she focuses on bigger things as she prepares to return to royal duties next month when her maternity leave ends.
"She's moving on and riding above the storm," a source told Vanity Fair. "She's not wasting time or energy on the row over the private jets, instead she's getting very excited about the new launch."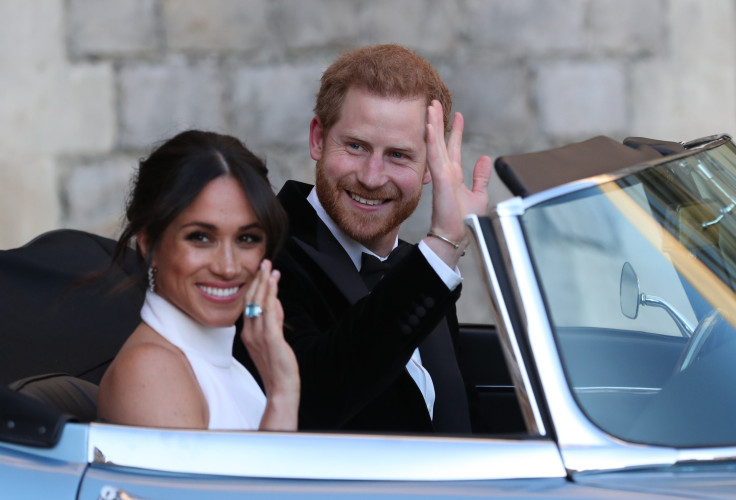 © Copyright IBTimes 2023. All rights reserved.