Meghan Markle, Prince Harry Took 4 Private Flights In 11 Days: 'Shameful'
Meghan Markle and Prince Harry are urged to stop lecturing the world about climate change after taking four private flights in 11 days.
The Duke and Duchess of Sussex have been facing an intense backlash after flying in private jets on their trips to Ibiza and Nice. Royal commentator Carole Malone said that Prince Harry and Markle's credentials as "eco-warriors are shot now."
"You can't lecture us and the rest of the world on climate change when you are taking private planes everywhere," Malone said on "Jeremy Vine."
"This was their fourth private flight in 11 days. This is just rich people justifying their excesses and it's shameful."
The royal couple has encouraged the people to do bits of good for the environment. Thus, the public was irked after learning that they have been taking private jets on their vacations in just a matter of days.
Some accused Prince Harry of having double standards. One netizen sarcastically thanked the Duke of Sussex for "telling all of us lonely peasants how 'virtuous' u r."
Another said that Prince Harry was a disgrace to the Queen for preaching and not practicing what he says. Meanwhile, a number of celebrities defended the royal couple for taking private jets.
Jameela Jamil took to Twitter and said that Markle's critics hate her because she's black and they abhor Prince Harry because he married a black woman. She stressed that it's not safe for royals to be on the same plane as "you absolute muppets" because they are prime targets for kidnap and assassination. She added that it's in the interest of the civilians to not be endangered by proximity to people in such powerful positions.
However, many lambasted Jamil as Prince William and Kate Middleton just took a commercial flight to Scotland to join Queen Elizabeth II this summer. The Duke and Duchess of Cambridge along with their three children Prince George, Princess Charlotte and Prince Louis were spotted on the airport together.
However, some claimed that Prince William and Middleton's decision to take a commercial flight was just a PR stunt. According to royal commentator Marlene Koenig, the Cambridges were advised to take the commercial flight and Prince William thought that it would look good for him and his family but doing so "smacks a PR effort that is backfiring."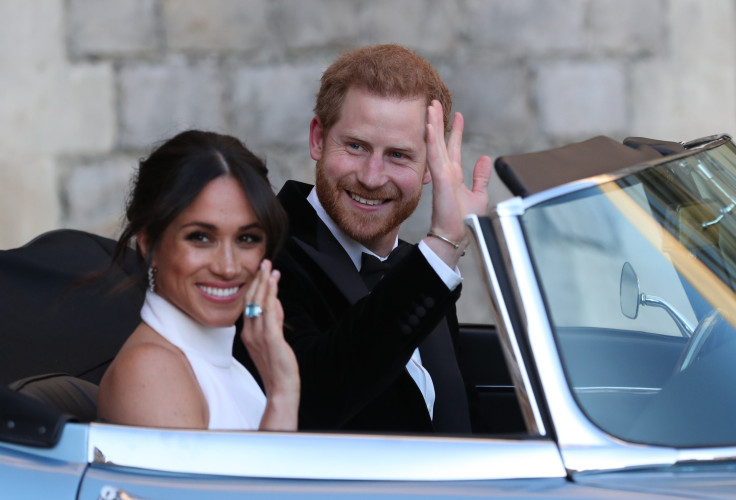 © Copyright IBTimes 2023. All rights reserved.