Kate Middleton, Meghan Markle Always Put Clasped Hands In Front For This Reason
Kate Middleton and Meghan Markle always put their clasped hands in front of them for a reason.
The Duchess of Cambridge and Duchess of Sussex are often seen with their clasped hands placed in front of their body. Middleton has been photographed doing this in several photos over the years. Markle has been doing the same since she joined the royal family.
Markle is often seen with hands clasped across her ribs with elbows out. According to body language expert Blanca Cobb, the duchesses do this poised and sophisticated pose for a purpose.
"What happens when you stand a lot? You have a go-to move, something that makes you feel comfortable, and it becomes a habit," Cobb told Cosmopolitan. "It becomes part of you, and you don't think about it anymore—particularly for someone who's in the spotlight. For Meghan, having that go-to move serves a couple of purposes. It's almost like an invisible shield—like a barrier to protect herself. Her hands are clasped to give herself some more comfort and certainty when she's in the spotlight."
Cobb said that Middleton does this with a "polished" look. She added many do this to form a perception about them.
"Her hands aren't flapping in the wind, she's holding her hands together," she said about Middleton. "A lot of people will use a body language coach to help them send off an image because they want to be perceived in a certain way."
In related news, Prince Harry and Middleton flew to Scotland on Thursday via a commercial flight. The Duke and Duchess of Cambridge did it amid the intense backlash Prince Harry and Markle are facing for flying in private jets in their recent trips. Many netizens believed that the Cambridges did it as a PR stunt.
Meanwhile, some believed that Prince William and Middleton trolled the Duke and Duchess of Sussex after the latter made a tactless jibe against them. Prince Harry made a dig at Prince William when he said that he only wanted two kids to save the planet. Meanwhile, Markle was accused of throwing shade at Middleton after declining to appear on Vogue's cover because she didn't like to appear "boastful." Middleton appeared on the cover of the same magazine three years ago.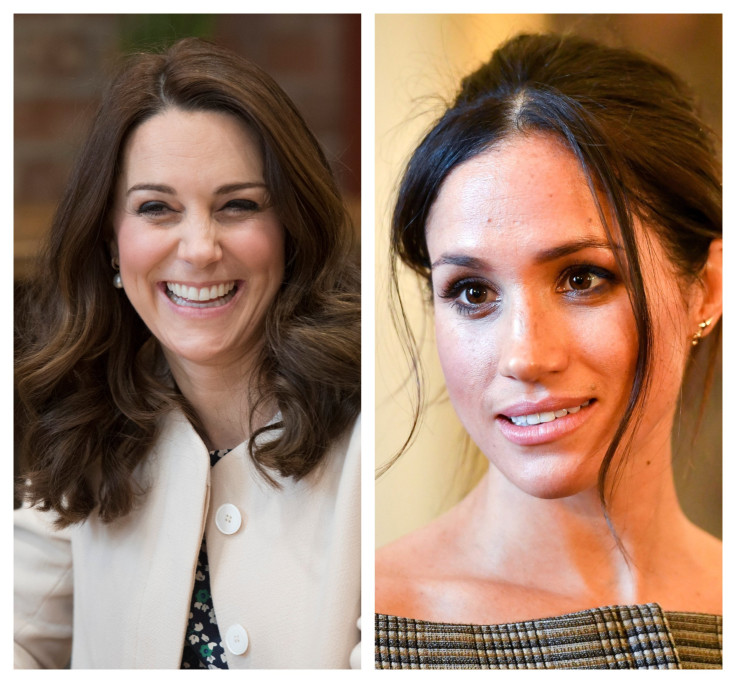 © Copyright IBTimes 2022. All rights reserved.
FOLLOW MORE IBT NEWS ON THE BELOW CHANNELS