Prince Harry Is Likely 'Suffering A Lot' After Royal Exit, Italian Prince Claims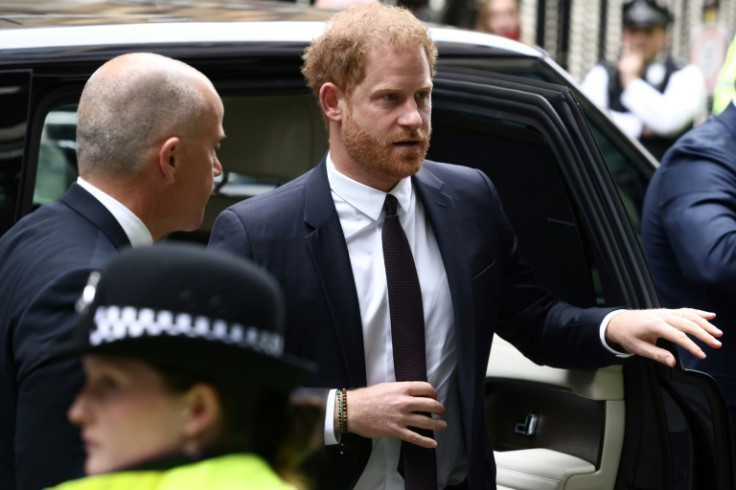 KEY POINTS
Prince Emanuele Filiberto of Savoy talked about the British royal family
Prince Emanuele said King Charles is "fantastic" and doing "an incredible job"
The Italian royal said he didn't want to criticize Prince Harry's decision to leave the royal family
Prince Harry is probably having a hard time after leaving the British royal family and being isolated from the only upbringing he's ever known, according to an Italian prince.
Prince Emanuele Filiberto of Savoy spoke about the British royal family during an interview with Fox News Digital.
He expressed his support and admiration for Prince Harry's "fantastic" father King Charles III, noting that the new British monarch was doing "an incredible job."
The prince, 50, was also asked about his thoughts on Prince Harry and Meghan Markle's decision in 2020 to step back from their roles as working royals and relocate to California, which had led to Queen Elizabeth II stripping the couple of their royal patronages and Harry's honorary military appointments in 2021.
"I know what it feels like to be part of a royal family, to have this blood that is in you. I'm sure he's suffering a lot about what is happening, about his titles being canceled, his military things ... being not today [a] representative of the family," Prince Emanuele, who is a non-working royal himself, said of Prince Harry. "But it's his choice, it's their choice, I want to say, him and his wife. God bless them, and I hope they will have a wonderful life."
The Italian royal clarified that he didn't want to criticize the Duke and Duchess of Sussex's decision. However, he admitted he was sad at the sight of Prince Harry in the back row during King Charles' coronation in London on May 6.
"I don't like to criticize, and they did their choice. Harry is a very intelligent young man. He suffered a lot [from] the media attention when he was young. Then, when his mother died, perhaps at a certain point he wanted to live another life, and he left with his wife... to America," Prince Emanuele said.
He continued, "I felt a bit sad when I saw him at the coronation of King Charles, arriving alone and being back in, let's say, the fourth row... because he is still the son of the King of England. [But] I think private matters should stay private in families."
Elsewhere in the interview, he shared that he can relate to the Sussexes' journey in trying to find their way as non-working royals.
"I'm the last person to try to judge people because I also did things that were completely out of, let's say, the protocol... I wanted to present myself to the Italian people. So I did television... I accept everyone and the only thing I wish is happiness [for the Duke and Duchess of Sussex] so that they could be able to [raise] their children in another life. And in the end, we'll see who was right and who was not. But I think we shouldn't criticize one decision, and we shouldn't criticize the other decision," Prince Emanuele told the outlet.
Prince Emanuele has appeared in several TV shows, including Italy's "Dancing With the Stars," as well as ads, according to The New York Times. He also launched a fresh pasta food truck in Southern California, which led to a restaurant in Westwood.
Meanwhile, Prince Harry and Markle were noticeably missing from King Charles' birthday parade Saturday. It was the first time the Duke of Sussex missed the annual Trooping the Colour.
Prince Harry's biographer Angela Levin claimed that the royal couple "got ignored" during the event and that their absence "worked really well."
"I didn't miss Harry and Meghan one dot," the "Harry: A Biography of a Prince" author claimed on GB News.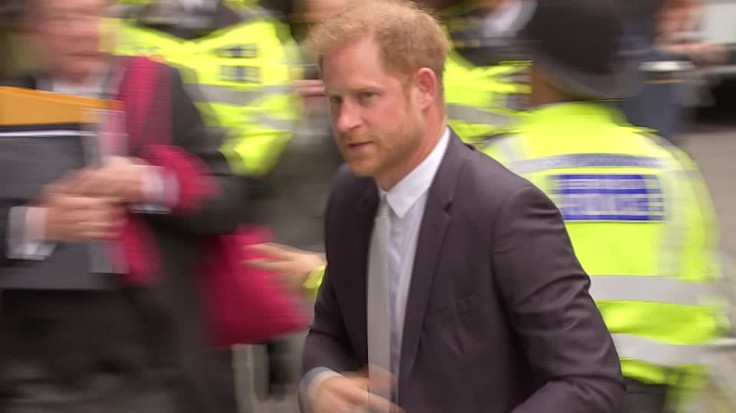 © Copyright IBTimes 2023. All rights reserved.