Prince Harry, Meghan 'Got Ignored' Amid Absence From King's Birthday Parade: Royal Expert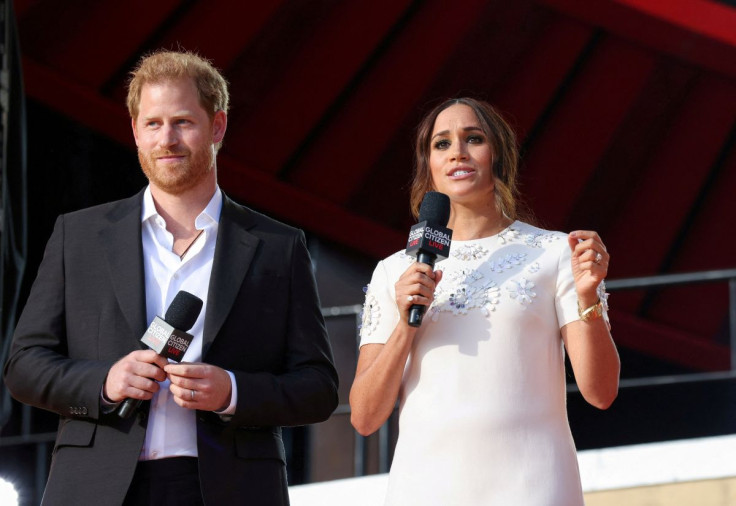 KEY POINTS
Angela Levin said she didn't miss Prince Harry and Meghan Markle after the couple skipped Trooping the Colour
The royal biographer said King Charles' birthday parade was "wonderful"
Levin claimed Markle's Spotify podcast was "boring" and was "all about her"
Prince Harry and Meghan Markle were not missed at this year's Trooping the Colour, a royal biographer has claimed.
During an interview with GB News host Nana Akua, British journalist and royal commentator Angela Levin weighed in on the Duke and Duchess of Sussex's absence from King Charles' official birthday parade Saturday and the recent end of the couple's deal with Spotify.
"I didn't miss Harry and Meghan one dot," the "Harry: Biography of a Prince" author said. "I thought that it was great because there's no one taking the spotlight. There's no one messing it all up. There's no one worried about, 'Where are they? Are they late or coming or not?' They just got ignored, and I thought that worked very well."
With the Sussexes' absence from this year's festivities, Levin said she enjoyed the "wonderful" parade, which featured King Charles riding on horseback, a royal tradition that had not been seen for over three decades.
"I couldn't take my eyes off it. I thought it was wonderful," Levin said of the event. "I was so pleased that he rode so well with great dignity, and he had the horse under control. ... It's the first time in 36 years that a monarch has actually ridden a horse for this special occasion."
Asked about her thoughts on Spotify's decision not to renew Markle's "Archetypes" podcast for another season, the royal expert said she doesn't think the duchess' show was very relevant now, noting that the issues it covered were already addressed decades ago.
"Well, the first series [was] of [Meghan] talking to 12 women about finding your authentic person, who you are. That's been done 50 years ago," Levin claimed. "We've all sorted [it] out. I mean, most women don't find it difficult to find a good job and to rise up, and a lot of men now work harder to do home stuff and be a more active father."
She continued, "I think that it was hugely boring. I had to listen to it, and it was all about her. She had some good people, but the fact is that every sentence went back to her. ... [If] you're an interview, you ask the questions, you want to get things out of them. You don't want to sort of pounce and tell them all about you."
Royal commentator and author Kinsey Schofield recently made similar comments about Markle's podcast getting axed after just one season.
"I think innately both Harry and Meghan are incredibly boring. And it's hard to listen to a woman preach about feminism when you know that she elevated herself through marrying a prince and that the reason she has the platform that she has to preach down at you is that she married a man. That's really the only reason she has that opportunity," Schofield claimed on Sky News Australia. "But I think at their core, Harry and Meghan are not very interesting."
Spotify and the Sussexes announced Thursday that they mutually agreed to part ways. The couple only produced 13 hours of programming, including Markle's 12-episode "Archetypes" podcast and a holiday special, in the three years since they signed a reported $20 million deal with the streaming giant in 2020.
But a representative for WME, the talent agency that represents Markle, said in a statement to the Wall Street Journal that the duchess is working on more content for the "Archetypes" audience on another platform.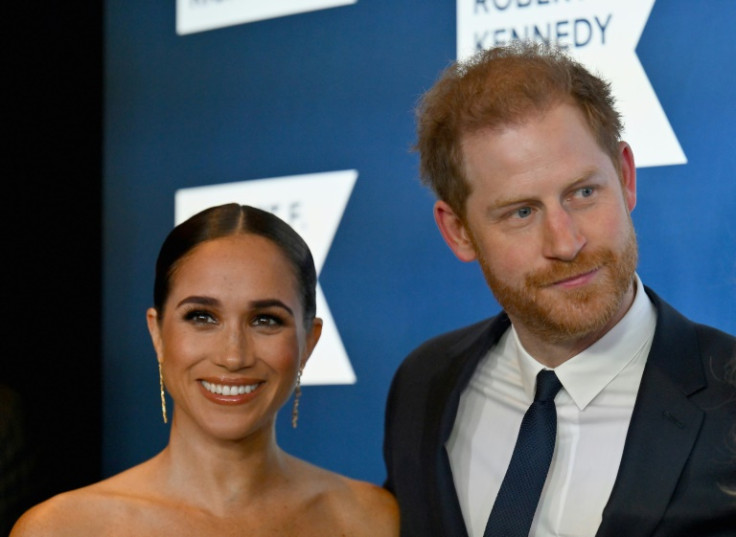 © Copyright IBTimes 2023. All rights reserved.