Meghan Markle Looks Forlorn In First Sighting Since $20M Spotify Deal Was Axed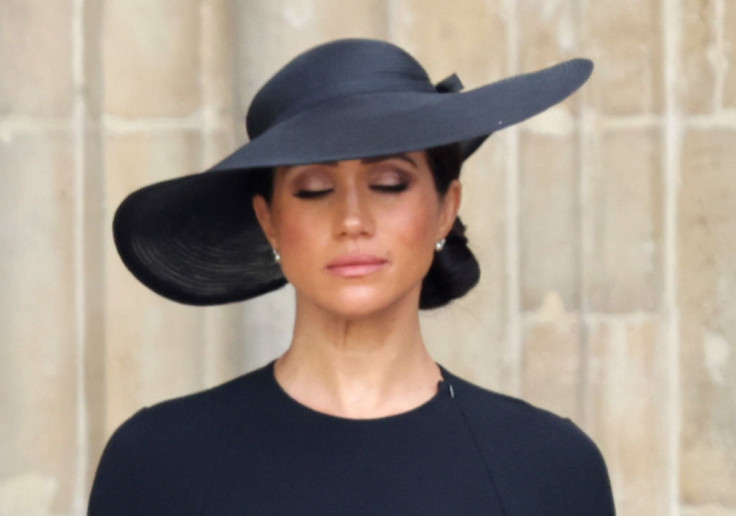 KEY POINTS
Meghan Markle was spotted walking to a salon appointment in Santa Barbara, California, Friday
Markle looked somber and appeared to be engaged in an intense conversation with someone over the phone
The Duchess of Sussex rocked a casual look, wearing a blue-and-white striped sweater and dark jeans
Meghan Markle has been spotted in public for the first time since the Sussexes and Spotify parted ways.
A day after the Duke and Duchess of Sussex and Spotify announced that they mutually agreed to end a partnership reportedly worth $20 million, Markle was photographed looking somber while walking to a salon appointment in Santa Barbara, California, Friday, Page Six reported.
In photos obtained by Daily Mail, the duchess rocked a casual look, wearing a black long-sleeved top tucked into dark wash jeans. She later threw a blue-and-white striped sweater over it.
She paired her outfit with a black Fendi handbag, matching black ballet flats and multiple gold bracelets. She went makeup-free and let her fresh blowout fall over her shoulders.
The outlet noted that Markle seemed to be engaged in an intense conversation with someone over the phone at one point. She later removed her headphones and continued checking her phone as she walked to the salon.
Her husband Prince Harry and their two kids, Prince Archie, 4, and Princess Lilibet, 2, were nowhere in sight.
It was announced Thursday that Markle's podcast, "Archetypes," had not been renewed for a second season as the Sussexes left Spotify.
Following the announcement, Bill Simmons, head of The Ringer and a senior podcasting executive at Spotify, aired his displeasure over the Sussexes' exit, calling the royal couple "f---ing grifters" on his "The Bill Simmons Podcast."
"I wish I had been involved in the 'Meghan and Harry leave Spotify' negotiation," he said. "The f---ing grifters. That's the podcast we should've launched with them."
He also claimed to have discussed podcast ideas with Prince Harry during a Zoom call, though he did not share the details.
"I gotta get drunk one night and tell the story of the Zoom I had with Harry to try and help him with a podcast idea. It's one of my best stories," Simmons claimed.
Meanwhile, a crisis PR expert weighed in on Prince Harry and Markle's exit from Spotify, suggesting that "Archetypes" may not have been compelling enough to be renewed for another season based on its numbers.
"It's always about the content.... clearly there hasn't been a big enough audience for it," crisis communications guru Mark Borkowski told the BBC. "If you can't deliver your fee, no one's going to pay it."
Spotify chief executive Daniel Ek previously admitted that the company had overspent in acquiring content over the past few years. He said they are currently working on how they pick content for investment.
"You're right in calling out the overpaying and overinvesting," Ek said during a conference call with financial analysts earlier this year, according to the BBC. "We're going to be very diligent in how we invest in future content deals. And the ones that aren't performing, obviously, we won't renew."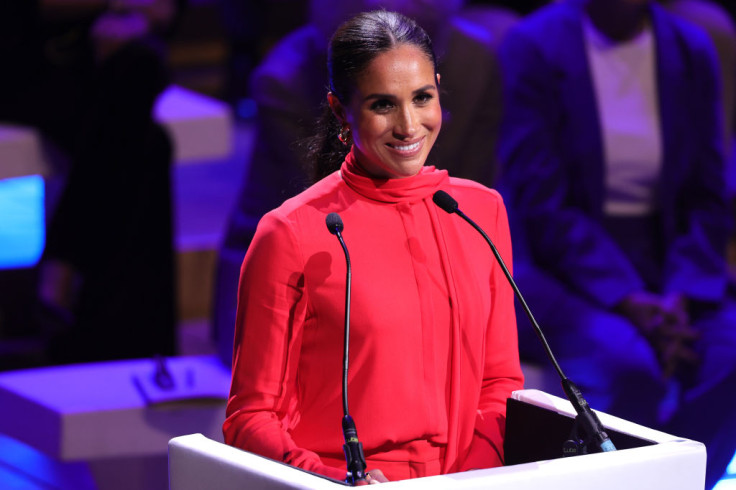 © Copyright IBTimes 2023. All rights reserved.