Prince Harry Looks Like Princes Philip, Charles In These Throwback Photos
Prince Harry inherited Prince Philip and Prince Charles' looks.
The Duke of Sussex's paternity has been questioned due to rumors suggesting that he is Princess Diana's son with her lover, James Hewitt. However, a number of throwback photos prove that Prince Harry is indeed Prince Charles' son because he has the Windsor genes. In fact, Meghan Markle's husband could be twins with the Duke of Edinburgh and Prince of Wales.
Anne-Elisabeth Moutet shared throwback photos of Prince Philip and Prince Harry at the same age. The snap featured the Duke of Sussex in his military uniform, while a younger Prince Philip is wearing a coat and tie. In the snap, the gentlemen's resemblance is undeniable.
Evening Standard also shared another snap featuring the grandfather and grandson. In the picture, both are in white uniforms with goatees and are wearing hats. There is no doubt that they share the same genes which convinced the royal fans.
"He has ALWAYS looked like his Grandfather," one fan commented on the photo.
Initially, many were convinced that Prince Harry's real father was Hewitt due to this photo. However, many changed their mind when they saw a photo of a bearded Prince Charles when he was younger. The picture was shared by the royal family in a series of photos to celebrate the future king's 70th birthday.
"I never thought Harry looked like Charles until I saw the photo with Charles with a beard! Happy Birthday!" another user commented, greeting Prince Charles.
Spencer Stevenson, the founder of SpexHair.com, gave genetic proof suggesting that Prince William's brother is indeed a Windsor. According to him, Prince Harry's hair loss is due to genetics.
The Duke of Sussex has the male pattern baldness (MPB) genes, which is also present in Prince William. The royal brothers inherited this from their dad, Prince Charles.
Hewitt already denied the paternity rumors linking him to Prince Harry. He didn't deny that they shared the same ginger red hair. However, according to the former cavalry officer, the duke was already a toddler when he met Princess Diana.
Meanwhile, Princess Diana's former bodyguard, Ken Wharfe, revealed in his book, "Diana: Closely Guarded Secret," that the malicious paternity rumors angered the late Princess of Wales. He added that Prince Harry's hair color was a gene he inherited from the Spencers.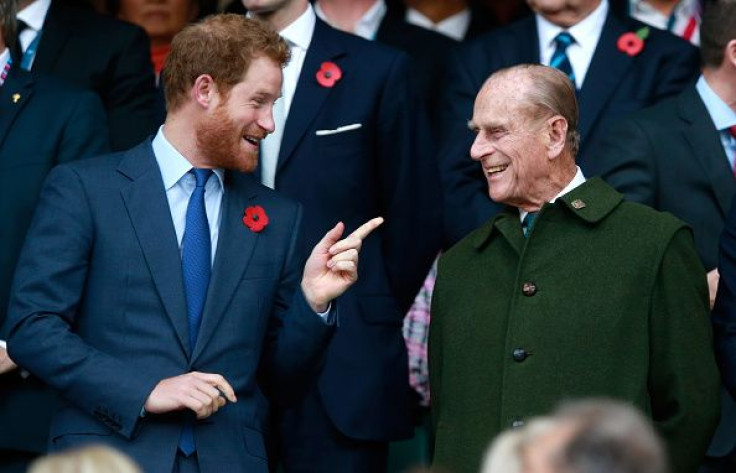 © Copyright IBTimes 2023. All rights reserved.