Meghan Markle's Son Archie Not 'Entitled' To Royal Title, Has No Bearing On Security: Report
KEY POINTS
Prince Harry and Meghan Markle's son Archie is not entitled to be prince
Archie's lack of royal title has nothing to do with his lack of security
The monarch's great-grandchildren are not entitled to be princes or princesses
Meghan Markle mentioned that the royal family did not give her son Archie a royal title and security, but the two are unrelated according to a royal expert.
The Duke and Duchess of Sussex made several bombshell revelations during their interview with Oprah Winfrey. Markle seemed to have multiple issues with Archie not receiving royal title like his cousins Prince George, Princess Charlotte and Prince Louis. Royal expert Craig Prescott addressed the concern and said the lack of royal title has nothing to do with his security.
"One [concern is] that is that if Archie had a title, he would get security, but that isn't quite true," Prescott told Us Weekly Wednesday.
To make his point clear, he cited Princess Beatrice and Princess Eugenie who both have titles but do not enjoy royal protection. The constitution expert stressed that the Princesses of York "don't do public duties and don't get security as a rule" and that's despite them being given royal titles.
Prescott also addressed Archie's lack of royal title. According to him, great-grandchildren don't "generally" receive a title when they are born.
"Archie isn't entitled to be called prince from when he was born. He is too far removed from the line of succession," he added.
King George V created the rules in place and Prescott believes he didn't think of his great-grandchildren at the time because people didn't live that long in 1917. Also, the expert said an exception should be made for Archie who is only 22 months old because "he's quite down the line of succession."
Meanwhile, the Queen "made an exception for the Cambridge children because they are in the direct line of succession" since their father, Prince William, is set to be king after Prince Charles.
The royal expert also noted that the grandsons and granddaughters of the reigning monarch can be called princes or princesses. Archie can become a prince when Prince Charles takes over, but he also has the power to decide if he will give Archie the title or not.
Prince Harry and Markle said earlier that they want to live a quiet life, and they have been enjoying their time in Los Angeles, away from the royal family. The couple is expecting a baby girl and Prescott said they can opt to not update their names, after all, Prince Charles wanted to slim down the monarchy.
"It does seem that Prince Charles wants to slim down the Monarchy because he may want to focus on him, [wife] Duchess Camilla and Kate and William and their children in time," Prescott added.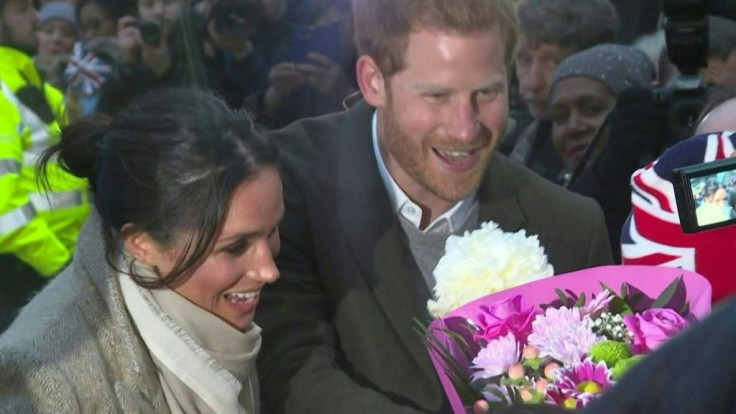 © Copyright IBTimes 2023. All rights reserved.