Prince Harry, Meghan Markle's Baby May Have 'Quirky, Unconventional' Personality For This Reason
Prince Harry and Meghan Markle's baby will have a quirky and unconventional personality, according to an astrologer.
Penny Thornton recently told People that Baby Sussex's personality will be as such due in part to its parents' personality.
"This baby will be quirky and unconventional and will be his or her own person. I think that goes with how Harry and Meghan view themselves as a royal couple, they want to carve out a very different role for themselves," she said.
Since Markle is scheduled to give birth sometime at the end of April or the beginning of May, her firstborn will be a Taurus. Taureans are very stable, steadfast, and predictable. They also like things that are real and lasting.
But since the royal baby will have Sun-Uranus conjunction, which normally lasts until April 30, it can be said that it is not a conventional Taurean.
"This baby will be very bright and experimental – her or she will not be able to fit into any template – Taureans like to conform and this child is a non-conformist," the astrologer explained.
Meanwhile, there is still a possibility that Markle and Prince Harry's baby will arrive in early April. If this will be the case, the royal baby's sign will be an Aries. Those born under this astrological chart are described as forthright, sporty, adventurous, independent, and extrovert.
The Duke and Duchess of Sussex's firstborn are expected to get along with its cousins, particularly Prince Louis. The two may be born in the same month of April and are predicted to be kindred spirits.
Prince Louis' older siblings, Prince George and Princess Charlotte will also jive well with their baby cousin even though they were born in July and May, respectively.
As of late, it is still unclear if the "Suits" alum and Prince Harry will have a baby boy or a baby girl. And it is also unclear where Markle will decide to give birth.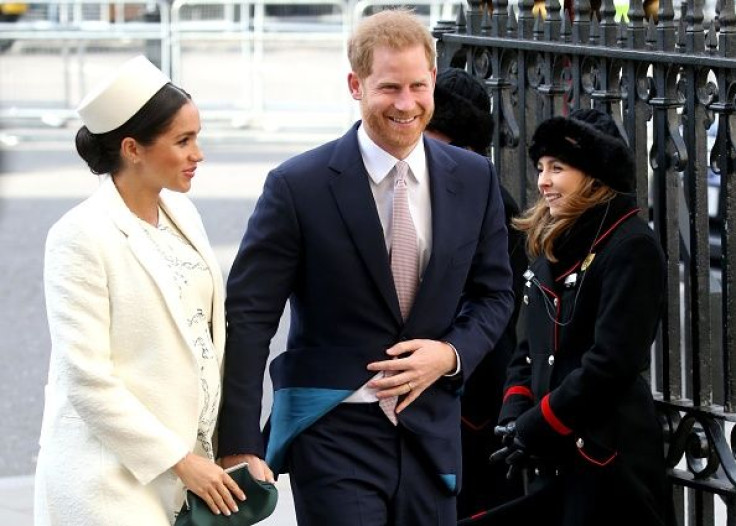 © Copyright IBTimes 2023. All rights reserved.