Prince Harry, Meghan Markle's Kensington Palace Home Ready After $1.8M Renovation
Prince Harry and Meghan Markle's home in Kensington Palace is now ready after months of renovations.
Emily Hodgkin, a journalist for Express, revealed that the Duke and Duchess of Sussex will soon be moving into their new home, where they will be neighbors with Prince William and Kate Middleton. The former "Suits" star and her husband will occupy a 21-room apartment in the palace next to the Duke and Duchess of Cambridge.
Prince Harry and Markle's home has just undergone renovations worth $1.8 million. The rooms are now ready for occupancy for the married couple. At the moment, Prince Harry and Markle are staying in a modest residence on the Kensington Palace grounds called Nottingham Cottage.
Aside from this, Prince Harry and Markle have a home in the Great Tew Estate in Cotswolds as well. The couple reportedly signed a two-year lease for a property in the area because the new royal loves the place.
"Meghan loves the Cotswolds and fell in love with the estate the first time she went," the source told Us Weekly. "They recently had security cameras installed around the perimeter."
The Duke and Duchess of Sussex usually spend some time away from the public in Cotswolds. In fact, they spent their summer there before visiting Queen Elizabeth II in Balmoral. The couple reportedly enjoys their privacy in the area.
"They spend a lot of time in the Cotswolds, more than people realize. They are in the country way more than they are in London and they are enjoying a low-key and very domesticated start to married life," Prince Harry and Markle's friend said. "Harry's not around that much anymore. Meghan likes him to keep his diary clear at the weekends so they can be together in the countryside."
In related news, the odds of Prince Harry and Markle making a baby announcement this year have continuously slashed. Earlier this month, the odds of the couple having their firstborn in 2019 went down to 1/4 and 9/4 for 2020.
"Every time the Duke and Duchess are out and about on a Royal engagement it prompts a flurry of speculation about when the next Royal baby might be on the way and we firmly expect the couple's first child to be born next year," said Coral spokesman Harry Aitkenhead.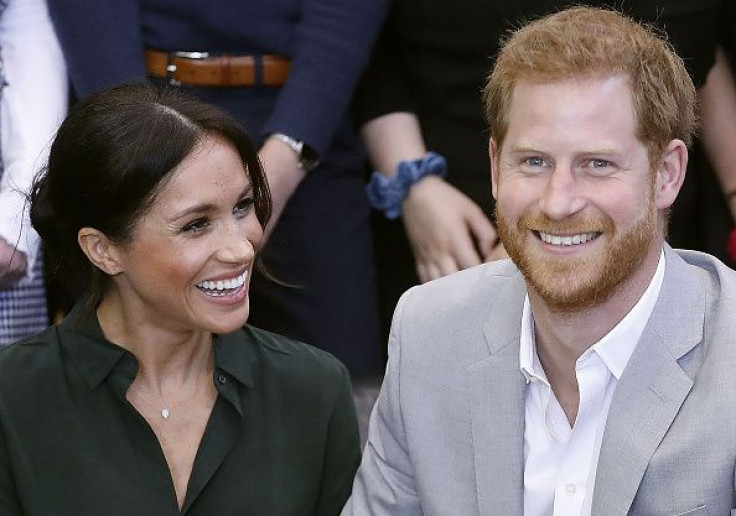 © Copyright IBTimes 2023. All rights reserved.