Prince Harry Proposed For Marriage By A Six-Year-Old Fan In Stockport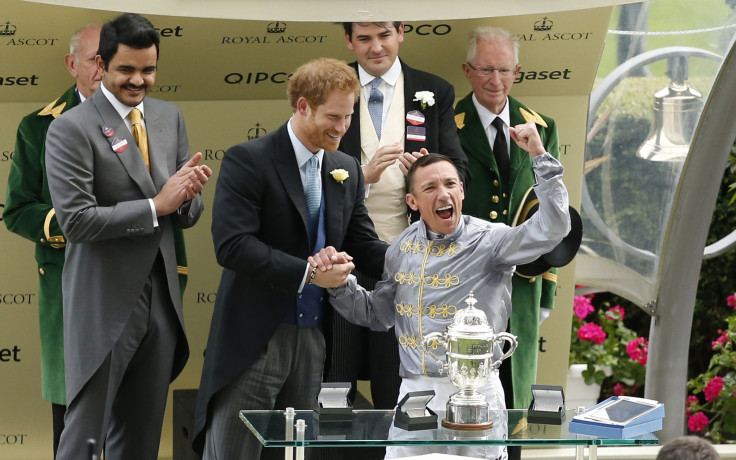 Prince Harry, who is known as one of the most eligible bachelors in the world, got a marriage proposal from a young fan on Tuesday. The 31-year-old British royal participated in a match as part of Rugby Football Union-backed community rugby program in Alexandra Park, Stockport in Manchester. He is the vice patron of RFU and is helping the organization in its efforts to make rugby more inclusive.
Harry stopped to chat with fans, who had gathered to catch a glimpse of him on the other side of the playground fence and high-fived them. "I want to marry you. I want to be a princess," said a little girl, Lottie, 6, when she met the prince.
Harry in his funny manner said that he was too small to marry him and that she had been reading too many books. The prince also chatted with another small girl named Maisie Stokes. She was a redhead like him and caught his attention.
Her mother Melanie Beech, 42, said that her strawberry-blonde haired daughter got her hair color from her grandmother. She also got along her son Kian, 11, to see Harry. The mother-of-two added that the first thing Harry said was Maisie had got the same hair color as him.
Beech was very happy that they got free magazines and also discussed Queen Elizabeth II's 90th birthday. The mom said that she is a huge fan of the royals, especially Princes William and Harry. Meanwhile, after the game Harry was mobbed like a pop star, he shook hands with youngsters and also indulged in an odd-selfie with cheering youngsters.
Harry watched in wonder as freestyle soccer champion Andrew Henderson did some impressive juggling with a rugby ball. The player during one move, balanced the ball on his foot, flicked it up in the air and then did a handstand and caught the ball between his legs, without even looking at the ball. The prince was impressed and told Henderson that it was one of the "hardest tricks" and he would like to try it out.
Talking to People, the player said that Harry was a "great guy" and brought smiles on the faces of the children. The prince however, did not participate in the game as he reportedly suffered from "own aches and pains." Henderson added that Harry knew that the ball move could be done with a soccer ball and not a rugby ball.
© Copyright IBTimes 2023. All rights reserved.