Prince Harry Won't Return To UK 'Anytime Soon', Source Says
KEY POINTS
Prince Harry is not returning to the U.K. this December despite claims that he will be meeting with Queen Elizabeth II
Recent reports suggested Meghan Markle and Prince Harry are planning to spend Christmas with the royal family
"Things can obviously change, if there's a concern about family health," the insider revealed
Prince Harry and Meghan Markle are not flying back to the U.K. despite reports that the couple will be making the trip before the year ends, an insider revealed.
Recent reports claim that Prince Harry is flying back to England over the holidays. An insider recently told Us Weekly that the prince is planning to return home to meet with his grandmother, Queen Elizabeth II. The source added that Markle isn't sure if she would accompany her husband, but the Sussexes' home, the Frogmore Cottage, has already been prepared for Prince Harry's arrival in December.
However, an insider spoke with Entertainment Tonight and has denied these claims, saying Prince William's brother is "not returning anytime soon." But there is still a chance that he might change his mind.
"Things can obviously change, if there's a concern about family health, but they are not hopping over the pond anytime imminently," the insider said, adding that the members of the royal family also adhere to "social isolation guidelines."
"A lot of the family-specific drama that the tabloids are focused on, it's not as fractured as the tabloids would like it to seem," the source added. "The pandemic has brought the family closer together."
Prince Harry's alleged solo trip to England isn't the first report claiming he'd be coming back home. An Us Weekly report from September also claimed the Duke and Duchess of Sussex were planning to spend the holidays with the royal family.
"There's a lot of tradition surrounding the holidays with his family, and they both have really loved that in the past," the source said.
"With the uncertainty of COVID, they have been taking it one day at a time and are hopeful that they can all go back together and spend it as a family."
In related news, Prince Harry and Markle recently shared their son's biggest achievement yet during the lockdown. The couple were happy that they had the time to witness Archie's milestones.
"We were both there for his first steps, his first run, his first fall, his first everything," Prince Harry shared.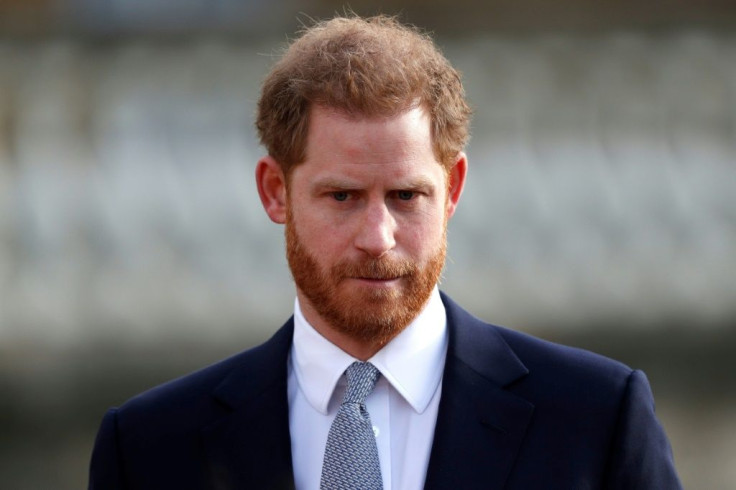 © Copyright IBTimes 2023. All rights reserved.