Prince Harry's 'Assassination' Urged By British Neo-Nazi Group For This Reason
A British Neo-Nazi group is urging for Prince Harry's assassination for marrying his mixed-race wife, Meghan Markle.
Roy Tingle, a journalist for Daily Mail, claimed that the group wants Prince Harry to be shot for being a race traitor. The Atomwaffen Division was founded in the United States in 2013 with the aim of destroying civilization in order to build a national socialist state. The group has also been linked to five murders.
Its UK offshoot is known as the Sonnenkrieg Division and was set up by university student Andrew Dymock. The 21-year-old, who is the son of a dentistry professor from Bath, has denied any links to the controversial group. However, BBC Investigation claimed that they have evidence connecting Dymock to the group.
BBC also said that they have proof that 17-year-old Oskar Kaczorowski is one of the group's propagandists. The investigation found several exchanges between the neo-Nazi group in Europe and the United States over the past couple of months.
The group's leader, Brandon Russell, has been sentenced to five years in prison earlier this year after police found him with bomb-making materials in his apartment in Tampa, Florida.
As of late, the palace has not released a statement regarding the threats thrown at Prince Harry. But Kensington Palace commented on the rumored feud between the Duke of Sussex, Prince William, Kate Middleton, and Meghan Markle and said that none of the rumors are true.
In related news, Prince Harry also made headlines this week after his photos spreading holiday cheer with Markle were uploaded online. On Tuesday, the royal couple was photographed attending a Christmas carol service at St. Luke's Church in London.
On their way to the venue, a cameraman snapped a photo of Markle while she was inside the car. She is smiling from ear to ear while sitting at behind two palace staff. Markle and Prince Harry wore matching blue ensembles to the event. The Duchess of Sussex also read from the poem "Our Deepest Fear" by Marianne Williamson at the service.
Prince Harry and Markle were seen leaving the building hand-in-hand after the event.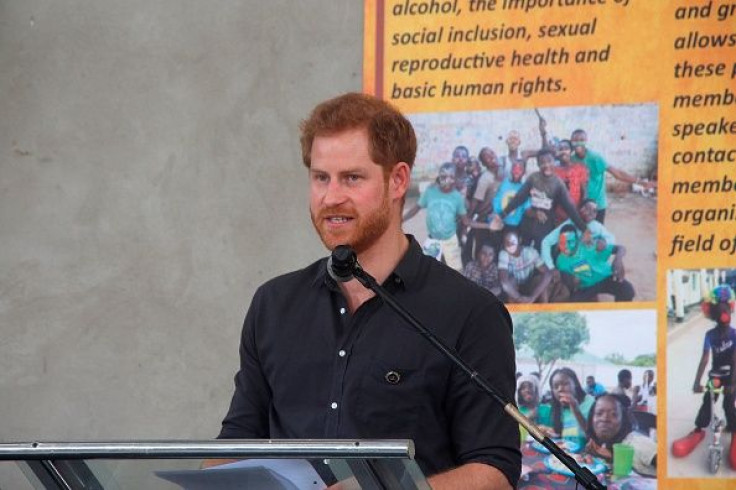 © Copyright IBTimes 2023. All rights reserved.