Prince Harry's Emotional WellChild Awards Speech Described As 'Weird,' 'Unnatural,' A Little 'Scripted'
Prince Harry became quite emotional while giving his speech at the WellChild Awards on Tuesday. The Duke of Sussex struggled to hold back his tears while remembering the time that he and his wife, Meghan Markle, found out that they will become parents.
But after his speech made headlines, Prince Harry's reaction drew a slew of mixed reactions from fans and commentators. In "Good Morning Britain," host Piers Morgan criticized the Duke of Sussex by calling his sudden shift in emotion weird.
Andrew Pierce defended Prince Harry to Morgan by saying that the new dad must have felt emotional after remembering what it was like to lose his mom at such a young age. He also said that Prince Harry must have been very sad to remember that Princess Diana didn't live long enough to meet Archie.
"But strange to be like that. It doesn't seem natural Harry to me. I'm a bit worried about him. I think being married and fatherhood has changed him. He seems slightly on the edge to me. I don't know what's going on with him. Harry, there's a lot of emotional stuff coming out of him. Last night, a lot of anger at the media, emotion. It seems a bit concerning to me. I hope he's got enough people around him," he said.
Kevin Maguire chimed in by saying that he thinks Prince Harry's reaction was a little scripted. And Susanna Reid said that she understands why Prince Harry broke down in tears while at the awards shows.
"They've come back from that big trip under a lot of scrutinies. It seemed to be positive, then they went into a big battle with the press and I can imagine, that's a tough time," she said.
Meanwhile, Morgan has been criticizing Prince Harry and Markle for months. Just weeks ago, he slammed the royal couple for taking a private jet to Ibiza and Nice for their summer vacation with Archie.
Morgan also revealed that he and Markle used to be friends. But after the Duchess of Sussex started dating Prince Harry, she stopped contacting Morgan.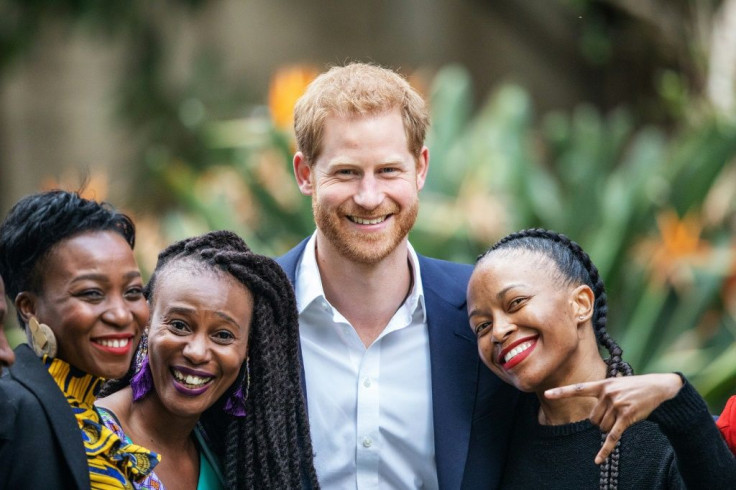 © Copyright IBTimes 2023. All rights reserved.