Prince Harry's Ex-Girlfriend Chelsy Davy Surfaces Amid His Engagement To Meghan Markle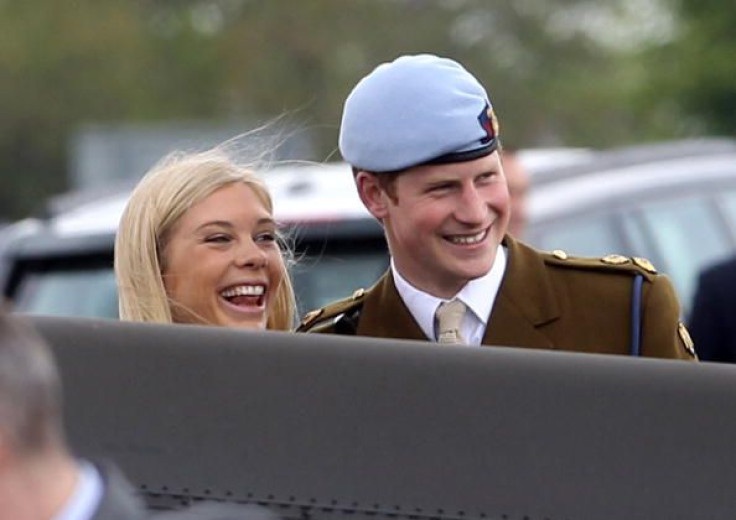 Prince Harry's ex-girlfriend, Chelsy Davy, recently surfaced just days after he announced his engagement to Meghan Markle.
The 32-year-old attended the Brilliant is Beautiful gala at Claridge's Hotel in London and was seen wearing a black dress. Also present at the event was Prince Harry's aunt, Sarah Ferguson.
According to People, Prince Harry and Davy dated each other on and off starting in 2004. The two met in Cape Town during the royalty's gap year between attending Eton College and the army. After getting to know each other in South Africa, Prince Harry and Davy returned to the country several times.
In 2016, the daughter of a millionaire safari operator told The Sunday Times that it was difficult to deal with the media when she was dating Prince Harry. "It was so full on crazy and scary and uncomfortable. I found it very difficult when it was bad. I couldn't cope. I was trying to be a normal kid and it was horrible," she said.
Prince Harry and Davy split in 2010. At that time, she returned to her hometown in Zimbabwe to deal with their breakup privately. After recovering from their split, Prince Harry and Davy stayed friends.
Meanwhile, Davy is the second ex-girlfriend of Prince Harry to surface after his engagement to Markle was announced. Cressida Bonas, who split from the royalty in 2014, starred in James Arthur's music video for "Naked." She promoted the video on her social media account and shared behind the scenes photos from her recent project.
Just like Davy, Bonas also thought that there were some downsides to dating a prince. "I think it's that thing of being pigeonholed. Especially in this country, I think people are very quick to put you in box…" she said (via Entertainment Tonight).
There were also rumors suggesting that Bonas struggled with the public scrutiny she received especially when it came to how she looked, how she dressed and even how she acted.
© Copyright IBTimes 2023. All rights reserved.