Prince Harry's Royal Departure Made Prince Charles, Prince William 'Closer,' Author Claims
KEY POINTS
Prince Charles was closer to Prince Harry before the latter stepped away from the royal family, a royal author says
Tina Brown claimed the Prince of Wales was "sad" and "hurt" over the "fraying" of his relationship with Prince Harry
Prince Harry's departure brought Prince William and Prince Charles closer together, she claimed
Prince Harry's decision to quit royal duties and move to California gave his father Prince Charles and older brother Prince William the opportunity to bond and grow closer, a royal author claims.
Tina Brown, whose new book on the British royal family "The Palace Papers" was recently released, told Page Six that the Prince of Wales used to be closer to his and Princess Diana's younger son. However, after Prince Harry and his wife Meghan Markle stepped back from their roles as senior working royals, Prince Charles became closer to his eldest child, according to the author.
"Harry going has made them inevitably closer, which is ironic because Charles was much closer to Harry. They had a very warm relationship," Brown said. "It's very upsetting to Charles apparently. He's been distraught about the fraying of the relationship. He's been very, very sad. He's been very hurt by Harry."
Brown claimed that the relationship between the heir apparent and the second in line to the British throne used to be tense, but Prince Charles and Prince William developed a closer bond after Prince Harry stepped away from the royal family.
"There has been tension between William and Charles because the fact is Charles feels competitive with William. William has been OK with Camilla, but there was obviously an overhang from the past," the author claimed. "He's much closer to Charles now because essentially they're together now trying to figure out what happens after the Queen dies."
Prince Harry opened up about his distant relationship with his father and brother during his and Markle's interview with Oprah Winfrey for "Oprah with Meghan and Harry: A CBS Primetime Special" in March last year.
"I love William to bits. He's my brother. We've been through hell together. I mean, we have a shared experience. But we-- you know, we're on-- we're on different paths," Prince Harry said of his relationship with his older sibling. "The relationship [with William] is space at the moment. Time heals all things."
As for his dad, Prince Harry claimed that Prince Charles didn't pick up his calls after he announced his decision to step back from his royal role. The Duke of Sussex also alleged that his father cut them off financially. Prince Harry admitted that he felt let down, but just like his relationship with his brother, he wanted to sort out their connection.
"I-- of course, I will always love him, but there's a lot of hurt that's happened. And-- and I will continue to make it one of my priorities to try and heal that relationship," he added.
Prince Harry reportedly met with Prince Charles earlier this month when he and his wife made a pit stop in the U.K. to see the Queen before heading to the Netherlands for the Invictus Games.
However, the couple didn't get to meet with Prince William and his wife Kate Middleton, who were in the French Alps for a ski trip with their kids for the Easter holidays.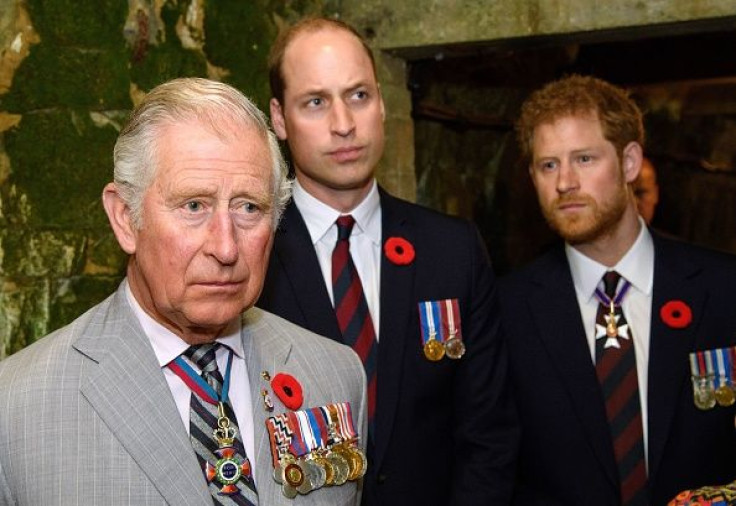 © Copyright IBTimes 2023. All rights reserved.