Prince Harry Accused Of Using Queen Elizabeth 'For PR' After Saying He Wants Her To Be 'Protected'
KEY POINTS
Prince Harry said that he's making sure Queen Elizabeth is "protected" and surrounded by "the right people"
The duke also said his grandmother is doing well and was in great spirits during their recent reunion
Journalist Richard Eden claimed the Queen needs protection from Prince Harry's alleged "exploitation"
Prince Harry has been accused of exploiting Queen Elizabeth II after giving an update on their recent reunion.
During an interview with Hoda Kotb that aired Wednesday, the Duke of Sussex discussed his and his wife Meghan Markle's recent visit to the U.K. while on their way to the Netherlands for the Invictus Games, saying it was "great" being with the Queen and seeing his 95-year-old grandmother again.
Prince Harry also said that he's making sure Queen Elizabeth is "protected" and surrounded by "the right people," which raised some eyebrows on social media.
Some Twitter users were not impressed by Prince Harry's comment, claiming that the duke is using his grandmother instead of protecting her.
"The protection most needed by the Queen is from exploitation such as this by Prince Harry," Daily Mail columnist Richard Eden tweeted.
"That man clearly used his grandmother for his own PR, as we all predicted! It's so wrong," another person claimed.
"He is now saying he wants to PROTECT the Queen by surrounding her with the 'right people.' Surely, the people she most needs protecting from these days are Harry himself and his wife Meghan," a third user commented.
Other Twitter users pointed out that there was nothing wrong with Prince Harry's comment and that he is justified in saying he wants his grandmother to be protected.
"Am I the only one who doesn't see anything wrong with what Prince Harry said? If my uncle was a sex pest, who managed to fleece my gran for £12 million, I'd want to protect her too," one person tweeted, referring to the Queen's second son Prince Andrew, who recently settled the sex assault case filed against him by Virginia Giuffre for an undisclosed sum.
"Prince Harry just wants to make sure that his grandmother, the Queen, is safe, happy and well taken care of. Prince Harry is doing what any grandson/daughter does…why the outrage?" another asked.
"[I]magine thinking you, a complete stranger, know better the Queen than her own grandson, Prince Harry. [W]ho the hell are you to her? [A]bsolutely no one. [S]he obviously loves Harry very much and he obviously loves her more than you ever will. Get over it," a third supporter commented.
Prince Harry and Markle made an unannounced visit to Queen Elizabeth II last week before heading to The Hague in the Netherlands for the Invictus Games, which are currently ongoing. The couple met with the Queen and Prince Charles at Windsor Castle — marking their first reunion all together in more than two years.
However, Prince Harry and Markle didn't bring along their children — Archie, 2, and 10-month-old Lilibet — to the reunion, which means the royal family has yet to meet the couple's daughter in person.
Queen Elizabeth — who turns 96 Thursday — sparked concern after testing positive for COVID-19 in February. Since then, she's avoided most public appearances, including the recent Easter celebrations.
But according to Prince Harry, the monarch is doing well and was in great spirits during their chat.
"She's on great form, and she's always got a great sense of humor with me," he shared, chuckling when Kotb noted that the Queen "always says" Prince Harry makes her laugh.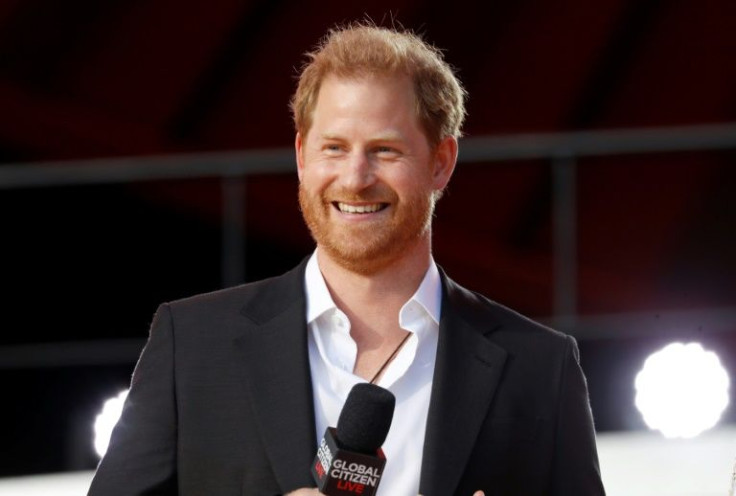 © Copyright IBTimes 2022. All rights reserved.
FOLLOW MORE IBT NEWS ON THE BELOW CHANNELS