Prince Louis' 'Giggling' Photo Was Initially Not Meant To Be Released
Prince Louis' "giggling" photo was not meant to be shared.
On July 9, the royals reunited for Prince Louis' christening. After the event, the family celebrated the occasion privately.
Less than a week after the event, the royals share a series of photos. The four official family portraits were taken by Matt Holyoak. However, he was not the only photographer during the celebration. Matt Porteous was there to capture the family's private moments. Porteous photos' are meant for private use.
According to Alice Scarsi, a journalist for Daily Express, when the Duke and Duchess of Cambridge saw Prince Louis' "giggling" photo, they found it too adorable not to share to the public. So, Kensington Palace released it, too.
"The Duke and Duchess of Cambridge have released an additional photograph taken following the christening of Prince Louis," the palace wrote on Twitter. "The Duke and Duchess hope that everyone enjoys this lovely photograph of Prince Louis as much as they do."
Just like Prince William and Middleton, the public fell in love with Prince Louis in the said photo. In fact, it gained a warm response from those who saw it.
"OMG that is the cutest photograph.. Prince Louis is adorable. Doesn't Catherine look glowing.." Vanessa commented.
"Aw he is gorgeous. All their children are. But what a well captured picture of love and happeniness. Sometging always to cherish. Its lovely to see a baby smile without a care in the world. Is it just me r does any1 else smile when they see a baby with a big smile like this?" Jenna added.
"So happy to finally see his precious little face! He is absolutely adorable & that smile...oh, he's just so cute! Catherine looks so beautiful & I have to agree with many others on here...this is my favorite of all the photos. Thank you so much for sharing with us!" Catherine Uher wrote.
Porteous was very pleased with how his work brought joy to those who saw it. He took to his Instagram story and expressed how overwhelmed he was for the love and support. He also added that "it is a true honour to capture such a beautiful moment in time."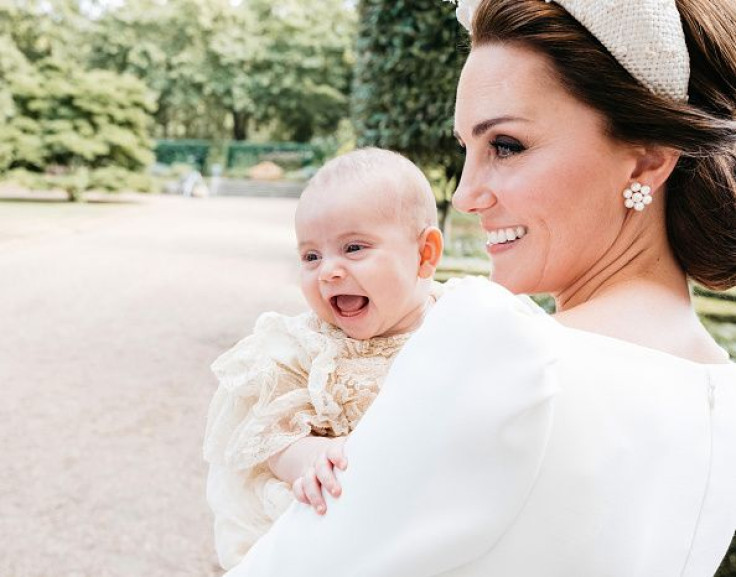 © Copyright IBTimes 2023. All rights reserved.