Prince Philip Reportedly Called Prince Charles 'Bloody Stupid' For Saying This
Prince Philip previously called his eldest son, Prince Charles, bloody stupid for committing a naïve error during his interview.
Many years ago, the heir to the throne said that Queen Elizabeth II didn't have time to play with him while he was growing up because she was busy. He also said that Prince Philip worried that he was too soft and would grow up to become vulnerable and weak.
Gyles Brandreth, the author of "Charles & Camilla: Portrait of a Love Affair," said that the Queen and Prince Philip were appalled after reading Prince Charles' interview about his relationship with his parents and thought that was he was said wasn't very smart.
"Prince Charles would voluntarily talk to a broadcaster and journalist about a family matter and let the journalist have access to his diaries and private correspondence seemed, to his parents, sheer foolishness. His mother's verdict conveyed to me by another member of the royal family, was that Charles had been incredibly naïve," he wrote.
According to Brandreth, the 92-year-old monarch was also hurt by what her son said about her and Prince Philip as parents. The Queen's stand was even though she wasn't a perfect mom, she always meant well for all of her four children.
During Prince Philip's interview with the author, the 97-year-old said that he and his wife did their best in raising Prince Charles.
Meanwhile, it has also been revealed that Prince Philip and Prince Charles always had a difficult relationship with each other. According to Brandreth, it was Prince Philip's contempt for Queen Mother that put a strain on his relationship with Prince Charles because the latter adored his grandmother.
Prince Philip reportedly felt that Queen Mother created difficulties between him and his eldest son. Queen Elizabeth II's mom also had reservations about the Duke of Edinburgh and Queen Mother's brother, David Bowes-Lyon also had it in for Prince Philip since the start.
"He was completely against him and called Philip 'the Hun.' Occasionally, Queen Elizabeth did too but 'only in fun,' one of her friends assured me," he wrote.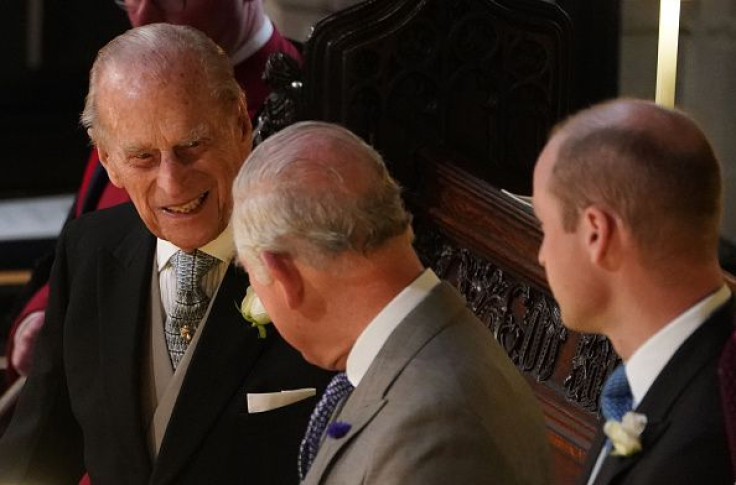 © Copyright IBTimes 2023. All rights reserved.