Prince Philip's Birthday Photo Questioned; Trolls Think It's Edited
KEY POINTS
The Royal Family shared a new photo of Prince Philip on his birthday
Some Twitter users claimed that the duke's birthday photo was photoshopped
Several netizens greeted Prince Philip on his birthday
Palace released a new photo of Prince Philip on his birthday, but trolls claimed the snap was edited.
The Duke of Edinburgh turned 99 years old on Wednesday (June 10). To celebrate Prince Philip's milestone, The Royal Family shared a new photo of the senior royal with his wife Queen Elizabeth II on Twitter.
Prince Philip has been out of the spotlight for months. He decided to live a quiet life following his retirement in 2017. While many were pleased to see a new photo of the 99-year-old royal, some netizens felt that the picture was photoshopped.
"You had a week to edit with photoshop and you end with this. God save the graphic designer," one commented on the photo.
"Looks photoshopped. But still, very nice picture," another added.
"This is a very unfortunately bad edited photo," another online user wrote.
"Crikey! The photoshopping is obvious... it's so simple to get it looking good as well," @Victori17218098 opined.
Meanwhile, some defended the senior royals and blamed their social media team on why the photo looked heavily photoshopped.
"Her Majesty and His Royal Highness, don't need photoshop! I don't understand why social media team had to photoshop this picture badly," @fysultani commented.
"The Royal family don't need photo shop they show their true self not faked pics (sic)," @downey_jeanie responded to another netizen who asked the royal family if they needed help with editing.
Several agreed that the picture looked photoshopped and this made them wonder why the royals would agree to release an edited photo
"Is it just me that thinks this is a badly photoshopped snap? Why the need to photoshop?" @MarcFranc asked.
On the other hand, others assumed that the royals wanted to hide something and it could be relating to Prince Philip's health.
"Photoshop fail, what are they trying to hide? If Phil is too ill to be out taking photos just use a throwback pic," @gingerkittykat9 suggested.
Meanwhile, many were happy to see a new photo of Prince Philip and they wished the duke a happy birthday. Several also praised the royal because he still looks good for his age. One even complimented the royal for his fashion.
"His Royal Highness honestly looks very good for his age! And her Majesty, as beautiful as always," one commented.
"Even at 99 he still is a dapper dresser," KL_Cox wrote.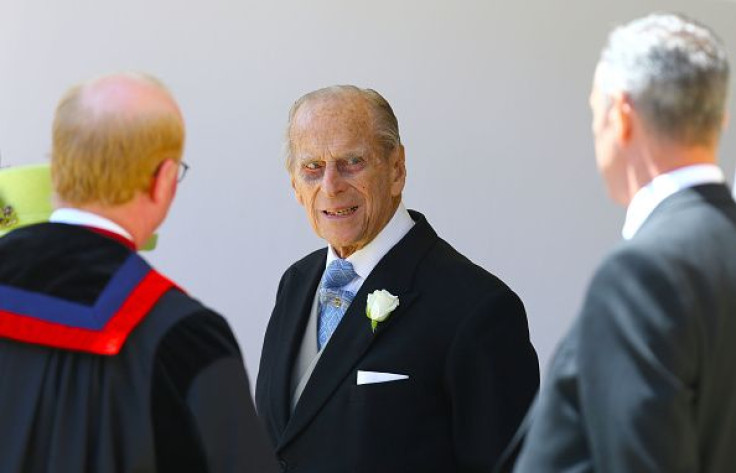 © Copyright IBTimes 2023. All rights reserved.