Prince William Always Travels With This Item Like Queen Elizabeth II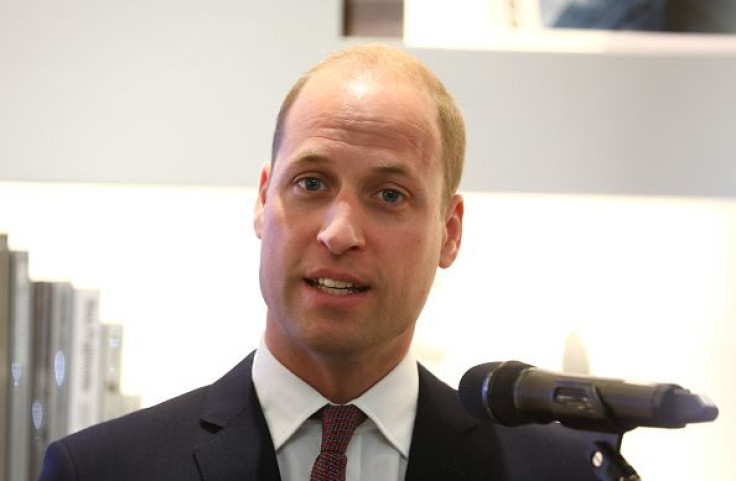 Prince William always travels with one particular item just like his grandmother Queen Elizabeth II.
Kara Godfrey, a journalist for Express, said that Prince William always brings a Globe-Trotter suitcase with him when he travels abroad. The brand, which was established in 1897 in Germany, moved to the United Kingdom in 1932. Globe-Trotter is also favored by the Queen, who also brings the suitcase to her trips.
During his trip to Poland, Prince William was seen with his Globe-Trotter suitcase from the limited Goring Hotel collection. The actual suitcase immediately became sold out after the sighting, but similar styles are still available. The suitcase is considered to be quite pricey.
Prince William's wife, Kate Middleton, also has her own version of Globe-Trotter luggage. Their two children, Prince George and Princess Charlotte also have their own smaller versions of the suitcase. The family's suitcases are estimated at over $6,500.
Years ago, Princess Diana was also seen with her Globe-Trotter suitcase during her honeymoon with Prince Charles.
As of late, Prince Harry and Meghan Markle have not yet been seen with their Globe-Trotter luggage. The latter was only seen with her Ghurka suitcase, a brand that also has British heritage. But since the Duke and Duchess of Sussex will head to Australia next month, they may finally be photographed with their Globe-Trotter suitcase.
Markle and Prince Harry will embark on their first overseas tour, kicking off with the Invictus Games in Australia. This will be followed by their trip to New Zealand, Fiji, and the Kingdom of Tonga. The couple's tour will take place for 16 days.
In related news, the royal family always travels with their color-coded luggage tags. The Queen and Middleton reportedly have yellow-colored luggage tags, while Prince William has a red luggage tag. Prince Harry's luggage tag color remains unknown, and Markle has yet to be given her own hue.
It is also unclear what color Prince Charles and Camilla Parker Bowles' luggage tags are.
© Copyright IBTimes 2023. All rights reserved.