Prince William Fury: Harry's New Royal Brand Could 'Irritate' Kate's Husband
KEY POINTS
Prince William will be irritated with Prince Harry and Meghan Markle's new royal title
Prince Harry and Meghan Markle will stay popular even without Sussex Royal brand
Prince Harry and Meghan Markle will change their brand
Prince William and Prince Harry's relationship could reportedly get worse once the latter changes their brand name.
While speaking with The Times, marketing expert Piers Bracher said that the Duke of Cambridge would be irritated to know how big of an impact his brother and Meghan Markle have even without their Sussex Royal brand.
"They don't need to use it. They are very well known and liked in the United States. If I were them then the sensible thing to do would be to take off that word voluntarily. The spotlight is even further on them. Rather weirdly they've increased their brand value because of it," he said.
Bracher also likened Prince Harry and Markle to Marmite, a popular British spread made of yeast. He said that Prince William and Kate Middleton are more like the John Lewis department, which is classic and reliable.
"They have an enormous amount of sympathy from people in or below their age group but for those older than them the word 'tiresome' springs to mind. If you look at their combined revenue generation, you'd find it's billions because they have the ability to create vast amounts of generosity among rich people. By creating the Marmite brand they've made something more powerful, which will irritate a lot of other people, including his brother," he said.
Meanwhile, a spokesperson for Prince Harry and Markle recently announced that they will no longer be using the Sussex Royal brand starting next month. In March, Prince Harry and Markle will no longer be senior members of The Firm, and they will no longer be expected to perform royal duties on behalf of Queen Elizabeth.
Her Majesty was the one that banned the Duke and Duchess of Sussex from using the Sussex Royal brand. Unfortunately for Prince Harry and Markle, they have already spent a huge sum of money trying to trademark that brand.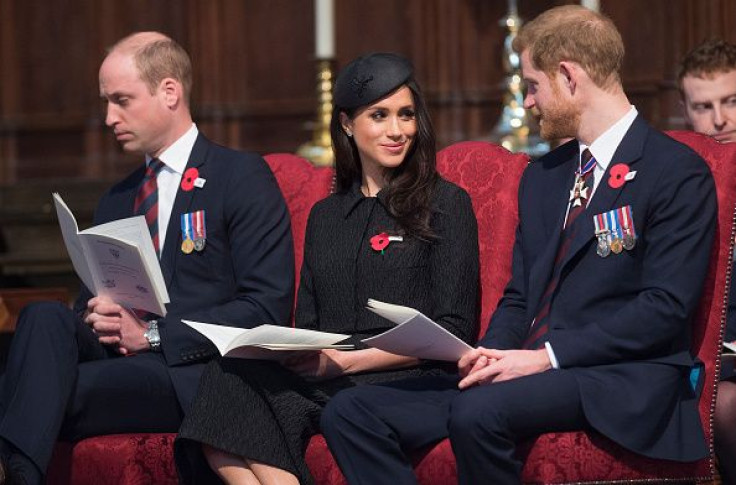 © Copyright IBTimes 2023. All rights reserved.