Prince William, Harry's Mom Princess Diana Broke Tradition With Her 1983 Jaguar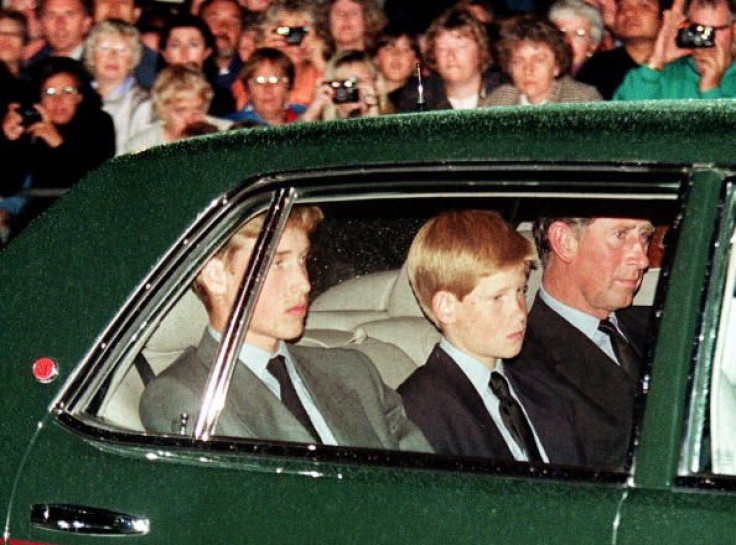 Prince William and Prince Harry's mom, Princess Diana, always prioritized her two sons. But she refused to change cars to be like the other moms in the royal family.
According to Vogue, it is very typical for moms to get a bigger car once they have kids, but Princess Diana decided to stick with her 1983 Jaguar. And instead of changing cars, she decided to change the car – literally.
The Telegraph reported that Princess Diana personally asked Jaguar to rebuild her car for her so that she and her kids will not have a hard time riding it. Princess Diana's XJ-SC is a two-seater, but Jaguar gave the princess two small rear seats to accommodate her kids.
Princess Diana also requested that her car seat be changed to leather and Harris Tweed. The car's exterior was painted green to match her husband Prince Charle's Aston Martin. Vogue noted that Princess Diana's unique car became one of the most photographed cars in the United Kingdom.
But when Prince William and Prince Harry outgrew their mom's Jaguar, the princess sold her car to the Jaguar Heritage Trust, an educational charity established to preserve the legacy of Jaguar for the nation. Princess Diana received a contribution to one of her charities in exchange for the car.
The Princess later on bought a Mercedes-Benz that could fit her, her husband and her two kids more comfortably.
Meanwhile, Princess Diana's Jaguar sports car will be on display at the London Car Show Classic at ExCel next month. Bas Bungish, event director said that the princess' car will "conjure up many fond recollections among our visitors who really appreciate nostalgia."
"Seeing the two princes today, it's hard to remember that they were once a pair of little boys strapped into those special passenger seats behind their mother. How time flies!" he said (via Hello!).
As of late, it is still unclear whether or not Princes William and Harry will be attending the event.
© Copyright IBTimes 2023. All rights reserved.