Prince William 'Infuriated' With Prince Charles Snubbing Kate Middleton's Mom Carole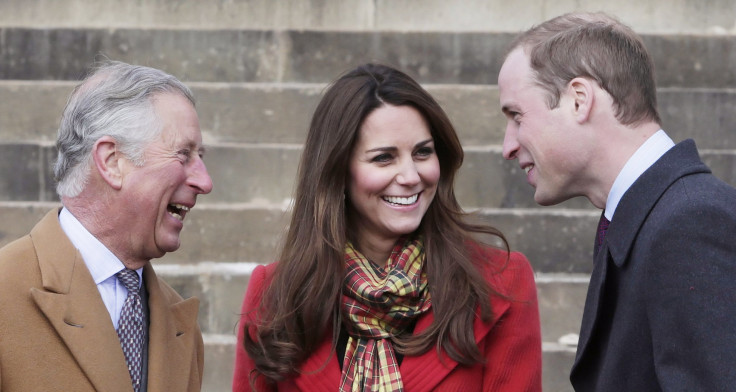 Prince William was reportedly not happy with Prince Charles snubbing Kate Middleton's mom and his mother-in-law, Carole Middleton.
According to investigative journalist Tom Bower in his book "Rebel Prince: The Power, Passion and Defiance of Prince Charles," Prince Charles was not pleased with Prince William and Middleton spending more time with her family in Berkshire. As a result, royal aides began to "ignore" Carole.
Bower claimed that Prince William was reportedly enraged over how Carole was treated in the palace, so he asked Queen Elizabeth II for advice. Her Majesty apparently came up with a brilliant solution for the issue.
"This so infuriated William that he consulted with his grandmother. To counter the hurtful snubs against Carole Middleton, the Queen then made a point of inviting a TV cameraman to film her driving the former air hostess around the Balmoral estate," Bower wrote, noted Express.
Bower also said the Prince of Wales and Duke of Cambridge have a strained relationship and different interests. "As William grew up, it became clear that he too was a very different royal from his father," Bower added. "Since leaving university, he had neither shared his father's interests nor offered to continue his charities. Specifically, he refused involvement in The Prince's Trust."
Bower went on to claim that Prince Charles' lifestyle blinded him from recognizing Prince William's personal troubles. The Duke of Cornwall is also not aware of their "coolness" towards Camilla Parker-Bowles.
Bower also revealed that Prince Charles has outrageous travel demands. The future king reportedly moves his entire bedroom whenever he goes on trips. He usually sends his staff a day earlier with a truck carrying the furniture. Then, his organic food will be delivered.
Bower also claimed in his book that Prince Charles was threatened by Prince William and Middleton's popularity, especially since polls show that most Brits favored the younger royals to take over the throne.
"Charles saw Kate and William as the new stars and feared he'd be in trouble," Robert Higdon, the chief executive of Charles' charity foundation in America, told Bower.
However, Prince Charles' fears are unreasonable as Prince William has no plans to become king ahead of his father. "Although, like his father, William will be destined to have a far shorter reign than his grandmother, he has said he has no desire to 'climb the ladder of kingship' before his time," Gill Knappett, author of "Charles, Prince of Wales," told Express.
© Copyright IBTimes 2023. All rights reserved.