Prince William, Kate Middleton Snubbing Prince Harry's Invictus? Possible Reasons Revealed
KEY POINTS
Prince William and Kate Middleton will skip Prince Harry's Invictus Games
Prince William and Prince Harry had a falling-out
Prince Harry's distance will make Prince Charles and Prince William closer
Prince William and Kate Middleton are not attending Prince Harry's Invictus Game.
Last month, the Duke and Duchess of Sussex announced that they were stepping back as senior members of the royal family. However, the duke who served in the military will continue his charity for them including Invictus Games. However, according to reports, Prince William and Middleton will not be attending the event.
According to Nine.com.au, the possible reason is the royal brother's relationship, which was seriously affected when Prince Harry and Markle decided to split. Also, things got worse when the Sussexes dropped their bombshell exit announcement without informing the senior members of the family ahead. However, a source said that Prince Harry and Markle left without being on good terms with the Cambridges.
"They didn't leave on good terms by any means, but they are both relieved that it's over," a family friend told People.
"Perhaps [Meghan and Harry] didn't think things through exactly as they could have, but they wanted to be happy," adds the family friend. "Who can blame them for that?"
Brittany Vonow of The Sun also said that Prince William and Middleton are indeed skipping Prince Harry's Invictus Games which will be held in The Hague in 12 weeks. However, a source told Vonow that it was not a snub because in the first place, the Duke of Cambridge was not expected to attend even before Prince Harry and Markle announced their resignation. It is highly unlikely that the Duke and Duchess of Cambridge will be part of the event but the members of the royal family remain supportive of Prince Harry's work on Invictus.
Meanwhile, another source claimed that Prince William has already rekindled his relationship with Prince Harry but not with Prince Charles. Princess Diana's sons reportedly had secret peace talks before Prince Harry left for Canada. The two decided to talk over the matter because they feared that if they won't talk about it, their issues might never be healed.
In related news, Prince Harry's exit has made Prince Charles and Prince William closer. Royal expert Ingrid Seward explained that the Duke of Sussex's distance will encourage the Prince of Wales to focus on the Duke of Cambridge.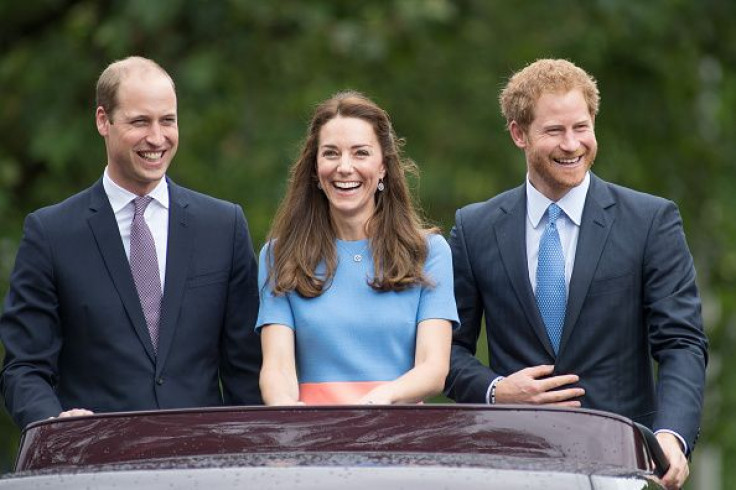 © Copyright IBTimes 2023. All rights reserved.